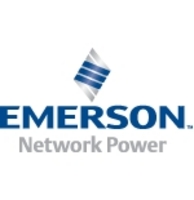 Santa Clara, Calif. (PRWEB) October 27, 2009
Emerson Network Power, a business of Emerson and the global leader in enabling Business-Critical Continuity™, today enhanced its industry-leading dc-dc bus converter portfolio with the release of the ATC250 at the AdvancedTCA® Summit 2009. The high-density, dual-input converter offers board manufacturers a ruggedized, compact solution for generating on-board power in high-density AdvancedTCA (ATCA®) environments and other space-constrained systems that typically employ distributed power architectures.
The ATC250 joins Emerson's 210 W ATC210 integrated input power entry module and intermediate bus converter solution. It is a fully integrated on-board power solution that features two independent -48 Vdc inputs, each with a wide input voltage range of -36 Vdc to -72 Vdc. The converter's 12 V primary intermediate bus output is rated for up to 250 W at 20.83 A, offering nearly 20 percent more usable power at a typical operating efficiency of 89 percent. It also features a secondary 3.3 V management bus output, which can supply up to 14.85 W of tightly regulated power for control and monitoring functions. In addition, the ATC250 offers 50 V to 80 V of adjustable, programmable hold-up voltage (an improvement to the fixed 41.5 V on the ATC210) via an external trim resistor, enabling the converter to be fine-tuned to meet precise hold-up time requirements.
The ATC250 bus converter occupies up to 40 percent less space than most competitive solutions, maintaining the previous generation's compact 2.3-by-1.8 inch (59-by-46 millimeter) footprint with an enhanced power density of 72 W per cubic inch. By preserving its predecessor's size and pin-out configuration, the ATC250 is fully backward-compatible and offers a clear power migration path without the need for customers to change their board layout. It also operates within a wide ambient operating temperature range of minus 25 to plus 85 degrees Celsius, resulting from the converter's extremely high power conversion efficiency, low power dissipation and excellent thermal profile.
To ensure high levels of reliability for high-availability applications, the ATC250 is protected against over current, overvoltage and over temperature conditions. PICMG® 3.0 requirements are satisfied through the use of a dedicated hot-swap controller circuit, which enables comprehensive inrush control and protects against short-circuits during operation. It also features remote ON/OFF and an I2C serial bus interface which allows users to monitor and control a variety of performance parameters, including input voltage, output voltage and both primary and secondary side temperatures.
The ATC250 is equipped with an integrated Electromagnetic Interference (EMI) filter that meets CISPR Class A conducted emissions standards and requires minimal external parts to meet Class B. It complies with EU directive 2002/95/EC compliance for Restriction of Hazardous Substances (RoHS) environmental standards and both EN60950-1 and UL/cUL60950-1 safety approvals have been obtained.
The ATC250 dual-input bus converter is available now. Pricing starts at US $144.45 per unit. For more information, visit http://www.PowerConversion.com/ATC250.
About Emerson Network Power
Emerson Network Power, a business of Emerson, is the global leader in enabling Business-Critical Continuity™ from grid to chip for telecommunication networks, data centers, healthcare and industrial facilities. Emerson Network Power provides innovative solutions and expertise in areas including AC and DC power and precision cooling systems, embedded computing and power, integrated racks and enclosures, power switching and controls, monitoring, and connectivity. All solutions are supported globally by local Emerson Network Power service technicians. For more information on Emerson Network Power's embedded power products and services for original equipment manufacturers and system integrators visit http://www.PowerConversion.com. Learn more about Emerson Network Power products and services at http://www.EmersonNetworkPower.com.
About Emerson
Emerson, based in St. Louis, Missouri (USA), is a global leader in bringing technology and engineering together to provide innovative solutions to customers through its network power, process management, industrial automation, climate technologies, and appliance and tools businesses. Sales in fiscal 2008 were $24.8 billion and Emerson is ranked 94th on the Fortune 500 list of America's largest companies. For more information, visit http://www.Emerson.com.
Business-Critical Continuity, Emerson Network Power and the Emerson Network Power logo are trademarks and service marks of Emerson Electric Co. PICMG, AdvancedTCA and ATCA are registered trademarks of the PCI Industrial Computer Manufacturers Group All other product or service names are the property of their respective owners. © 2009 Emerson Electric Co.
###