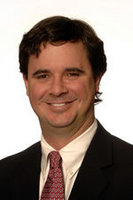 It's not getting any easier for pharmaceutical marketers
Waltham, MA (PRWEB) October 28, 2009
Join Eric Paquette, pharmaceutical industry expert at research-driven marketing consulting firm Copernicus, on Wednesday, November 11, 2009, as he outlines five habits pharmaceutical marketers can adopt to improve marketing performance in a new web seminar hosted by The Center for Business Intelligence: http://www.cbinet.com/webinars/showWebinar.cfm?confCode=EC09094
"It's not getting any easier for pharmaceutical marketers," empathizes Eric.
He points to mounting regulatory pressures, growing political scrutiny, and the tepid economy as one set of external challenges. At the same time, pharmaceutical marketers are also trying to keep up with the shift to non-traditional and digital media and meet the demands from CEOs and CFOs for financial accountability of marketing expenditures.
Luckily, he says, there's one thing that hasn't changed: the fundamentals for developing successful marketing strategies.
Based on his extensive work with pharmaceutical firms at various stages of the product lifecycle, Eric will describe techniques and tools that enable good marketing decision-making habits at five critical points in the strategy development and planning process. Highlights of the seminar will include:
-- Clear and relevant guidance for improving the effectiveness and efficiency of marketing programs.
-- A process for determining the appropriate amount of emphasis a brand should place on different marketing initiatives.
-- An understanding of how to identify and profile the physicians and patients that hold the greatest potential value to a brand.
-- An approach to uncovering physician and patient motivations to create a positioning for a brand that will move the needle.
Attendees of the live seminar will have the opportunity to ask Eric questions about the pharmaceutical marketing challenges at their companies. Register to attend the conference at http://www.cbinet.com/webinars/showWebinar.cfm?confCode=EC09094
###