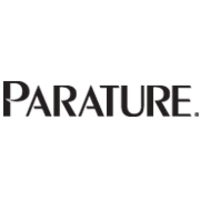 We selected Parature because they deliver on the promise of multi-channel customer service and they understand our strategy and the importance of our customers' success
Vienna, VA (Vocus) October 28, 2009
Parature, a global leader in on-demand customer service software, announced today that Rosetta Stone Inc. (NYSE), a leading provider of technology-based language learning solutions, selected Parature Customer Service™ software to efficiently manage their customer service and strategically support their customer-centric focus.
"Rosetta Stone is committed to changing the way the world learns languages. With the introduction of our innovative, online language-learning solution, Rosetta Stone® TOTALe™, we are completely focused on our customers' success and making the learning experience truly enjoyable," said Jay Topper, vice president of customer success, Rosetta Stone.
Rosetta Stone TOTALe builds on and enhances the effectiveness of the award-winning Rosetta Course™ by seamlessly integrating it with coach-led practice sessions, fun and engaging language games, access to native speakers and encouragement from customer success agents – all live and online. Rosetta Stone TOTALe learners will have their own Customer Success Team providing live guidance and encouragement every step of the way. Whether it's explaining the method, answering questions or just helping to schedule a Studio session, Success Agents are committed to helping learners achieve their language goals. Parature Customer Service software supports Rosetta Stone and the company's customer-centric environment via its multi-channel support offerings, including an integrated customer portal, chat, knowledgebase, ticket system, as well as other Parature modules, so that customers can choose their preferred method of support.
Parature enables any organization to fundamentally change the way they support their customers through its Software-as-a-Service (SaaS) delivery and integrated, intuitive design that empowers organizations to better and more efficiently serve, support, engage with and retain customers in today's Web world. The seamlessly integrated suite of Parature Customer Service™ software modules allows organizations to effectively manage all of their support needs without additional hardware, software and IT expenses. Parature integrates everything in one dynamic, unified system to increase efficiency across entire organizations, improving processes among customer support, operations, development and sales.
"We selected Parature because they deliver on the promise of multi-channel customer service and they understand our strategy and the importance of our customers' success," added Mr. Topper. "From the beginning, Parature's ability to see us as a visionary organization, along with their willingness to accept feedback and to work diligently to help us facilitate our initiatives has been invaluable. Rosetta Stone and Parature share a common philosophy; to listen to our customers and make our products better. This synergy creates a great partnership."
"Rosetta Stone is known for its customer service and we are delighted that they chose Parature Customer Service software to help manage the customer experience," said Parature Founder and Chief Strategy Officer, Duke Chung. "Parature is committed to setting the standard for support teams worldwide with our customer service software suite which integrates a customer portal, knowledgebase, ticketing, chat and a host of other modules in one dynamic, tightly unified system that can manage all the support needs of any organization. We will continue championing the way by bringing the most advanced software to market, providing the smartest, most efficient way for organizations to support their customers, increase retention and reduce costs."
About Rosetta Stone
Rosetta Stone Inc. is changing the way the world learns languages. Rosetta Stone provides interactive solutions that are acclaimed for the power to unlock the natural language-learning ability in everyone. Available in more than 30 languages, Rosetta Stone language-learning solutions are used by schools, organizations and millions of individuals in over 150 countries throughout the world. The company was founded in 1992 on the core beliefs that learning a language should be natural and instinctive and that interactive technology can replicate and activate the immersion method powerfully for learners of any age. The company is based in Arlington, Va. For more information, visit RosettaStone.com.
Parature, Inc.
Parature, a leader in on-demand customer service software, makes it possible for any business to leverage the Internet to provide outstanding customer service. The company's software-as-a-service (SaaS) delivery and integrated, intuitive design enables organizations to better and more efficiently serve, support, engage with and retain customers in today's Web world. Founded in 2000, Parature received the 2007 and 2008 Product of the Year Award from Customer Interaction Solutions magazine and has been named to the Inc. 5000 list of Fastest Growing Private Companies in America. Parature has been named to both the Washington Business Journal's list of Best Places to Work and The Washingtonian list of Great Places to Work. Headquartered in Vienna, Virginia, Parature is at work in organizations of all types and sizes, and helps support millions of end users worldwide. For more information, visit http://www.parature.com or follow @Parature on Twitter.
"Rosetta Stone" is a registered trademark of Rosetta Stone Ltd.
Media Contact:
Dayna Tenorio
571.730.6241
###