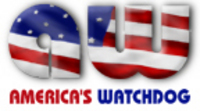 losing a big chunk of your 401 K again is not a matter of if-----its a question of how soon.
Washington, DC (PRWEB) October 28, 2009
The Wall Street Fraud Watchdog is not only calling the Attorney General of California of California worthless, with relationship to his failure to get a settlement out of Wells Fargo bank over their role in auction rate securities sales to completely innocent consumers, the group is also saying, "auction rate securities are the biggest single flim flam on the part on the part of Wall Street in US history, and there have yet to be any real prosecutions. We are talking about $330 billion & no real prosecutions?" The Wall Street Fraud Watchdog says,"even more astonishing is the fact that AG Brown of California (Taxifornia), is now running for governor? Another example of this get rewarded for doing a half ass job is Republican Charlie Crist, of Florida, for his do nothing role in toxic Chinese drywall in his state. The group is saying, Good Ol Boy Charlie looks the other way on toxic Chinese drywall, and he leads in the polls in Florida for a US Senate seat? How stupid have we all become?" For more information please contact the Wall Street Fraud Watchdog at 866-714-6466, or contact the group at Http://WallStreetFraudWatchdog.Com
For more information on toxic Chinese drywall please see Http://ChineseDrywallComplaintCenter.Com
So What Exactly Does Worthless California Attorney General Brown Have On Wells Fargo Over Its Role In Auction Rate Securities?
(California VS Wells Fargo-Case #09-487641-Source Associated Press 4-23-09)
"An employee of Wells Fargo Bank's Trust Department prepared a document for trust officers entitled 'Fixed Income Update: Failed Auction Risk in the Auction Rate Preferred Market,' in November 2007. The document recommended against the purchase of auction-rate securities because of the risk of auction failures. The document was transmitted to defendants, and was also provided to a few of defendants' sales agents. Defendants' sales agents discussed the document with their counterparts at Wells Fargo Banks' Trust Department. Despite this recommendation, defendants continued to sell auction-rate securities to its investors." If you are an investor with auction rate securities sold by Wells Fargo, please call the Wall Street Fraud Watchdog at 866-714-6466, or contact the group at Http://WallStreetFraudWatchdog.Com
The Wall Street Fraud Watchdog says,"we are talking about thousands of citizens of Wells Fargo customers nationwide, billions of dollars, and AG Brown has not yet received a settlement yet? Why would the people of California elect this moron their governor?"
The Wall Street Fraud Watchdog is also warning all US investors about what seems to be a CNBC pump my stock market campaign, seemingly designed to get big and little investors back into the US stock market. The group is saying, "we were absolutely wrong about the stock market bounce after March, but we are not wrong about the US Stock market tanking, or going to what could be new market lows. Get back on the sidelines, but this time don't buy municipal bonds, or US Tresuries, park your money in precious medals."
Why Does The Group Think The Stock Market Is Going Lower? The Wall Street Fraud Watchdog says,

"The Federal Reserve & the Obama Administration cannot buy their way out of this economic disaster. Further Obama & House Speaker Pelosi have no concept how to manage an economy. In the worst economic downturn since the great depression they want to raise taxes on the rich?" The group says,"even worse President Obama can't make up his mind on anything, from Afghanistan, to Iran nukes, with the big exception of raising taxes on the rich-perhaps his Acorn mentality has led him to believe that a redistribution of the wealth will work?"
"The national unemployment rate will go over 10%+ by the end of the 4th quarter of 2009. The true national unemployment rate will exceed 18%+ in the same time period." the group says, forget about retail for Christmas, forget about manufacturing, forget about construction (aka homebuilders-commercial contractors-etc), forget about consumer confidence, get out of the market now."
"US residential real estate markets will get crushed in 2010 with an additional 10% further devaluation. Why would anyone buy a home in 2008, if it will lose on average 10% in 2009? In 2010 the US commercial real estate markets will get crushed. This all could force too big to fail banks, to actually fail."
"We know the make everything wonderful crowd is saying, the real estate recovery is here. The problem; its not. We have not hit a bottom on US residential real estate prices. US banks, and or mortgage bankers are intentionally holding back on dumping foreclosures on the US market place, out of fear of a catastrophic instant economic meltdown. Deutsche Bank is projecting by 2011, 48% of all US homeowners will owe more on their house than its worth." The group says, " losing a big chunk of your 401 K again is not a matter of if-----its a question of how soon."
This all brings the Wall Street Fraud Watchdog to ask the question,"so where is the change? Why haven't their been indictments on poor quality mortgage backed securities, bundled by US banks, or investment bankers that now have forced our nation to the verge of an economic collapse? This has cost our nations taxpayers, & future generations trillions of dollars."The group says,"what about the bond rating agencies rating mortgage backed securities with a AAA, when at best the securities were C-? How about the now notorious Countywide Home Loans VIP mortgage program & the US Congress? No indictments?"
If an investor thinks they have been cheated by a US Bank, A bank investment advisor, an investment banker, or a stock broker please feel free to contact the Wall Street Fraud Watchdog anytime at 866-714-6466, or contact the group at Http://WallStreetFraudWatchdog.Com
###