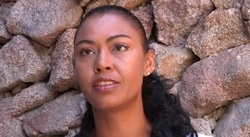 I'm a great believer in co-creating the future
San Francisco, CA (PRWEB) October 28, 2009
Canadian television host, entrepreneur, integrated media specialist and author, Juliette Powell, says the true significance behind today's social media technology lies in its ability to forge new creative collaborations empowering individuals and adding tremendous value to our political, economic, and government institutions.
IdeasProject was established by Nokia to provide a unique way for individuals, thought leaders and "Ideators" to share their big ideas about the future of connected communications. IdeasProject website breaks the big ideas into six themes: enabling technologies, business/investing, deep thoughts, new applications, impact and experience. For more on Powell's big idea, please visit: http://www.ideasproject.com/idea_person.webui?id=4606
"I'm a great believer in co-creating the future," said Powell. "This means encouraging all who wish to participate can add value to the community using social media technology with the understanding that we are all in this together. The dialogue is opening up because more and more people are learning how to use basic connective tools to be able to speak to each other and also speak to people who were previously inaccessible."
The Montreal-native Ms. Powell, who achieved initial recognition as Miss Canada 1989, has in the two decades since her days as a pageant titleholder become well known as a VJ on Canada's MuchMusic and MusiquePlus television networks.
The themes found in Powell's IdeasProject video echo those found in her recent book, 33 Million People in the Room. A scholar of finance, business, and economics, Powell's book details how businesses can utilize social networks to run a successful business.
Juliette Powell is a big believer in the Internet's power to forge new relationships, which enable people to create a healthier future for all of humanity," said Valerie Buckingham, Director of Developer Brand Management at Nokia. "We look forward to featuring more of Powell's provocative thoughts on IdeasProject about the Internet's role in connecting individuals within our society and the huge role it is playing in determining the future of government, business, and media undertakings."
About Juliette Powell
Juliette Powell is an entrepreneur, an integrated media specialist and the author of 33 Million People in the Room: How to Create, Influence and Run a Successful Business with Social Networking (Financial Times Press, 2009). Her background includes a decade of experience as a television and digital media producer / interviewer and Founder of Powell International Entertainment, Inc. (PIE, Inc.), an integrated media production and development company that produces cross-platform content with newsmakers such as Nelson Mandela, Prince Charles, Sir Richard Branson, and Steven Spielberg. After Powell assisted in the production of the world-renowned TED Conference for 3 years, in 2002 she co-founded The Gathering Think Tank Inc, a global R&D forum at the intersection of innovation, media, technology, and business. A popular guest keynote speaker, Powell has been featured at MIT's Innovation Forum, NYU's Interactive Technology Program, the National Association of Broadcasters (NAB), the Producer's Guild of America New Media Council and Harvard University. Her consulting services have been employed by corporate, government and new media organizations, including Microsoft, Compaq, the United Nations, the Department of Justice, UBS, Cirque du Soleil and Nokia.
About IdeasProject
IdeasProject, a project of Nokia hosted at http://www.ideasproject.com, brings together the most visionary and influential "big thinkers" to contemplate the big ideas that matter most to the future of communications. It is a new kind of conversation platform aimed at uncovering the connections between these thought leaders and their disruptive ideas. Explore the IdeasProject website, subscribe to its RSS feed, join its Twitter feed (IdeasProject), and come back often to learn about great new big ideas as they break.
About Nokia
Nokia is the world leader in mobility, driving the transformation and growth of the converging Internet and communications industries. Nokia makes a wide range of mobile devices with services and software that enable people to experience music, navigation, video, television, imaging, games, business mobility and more. Developing and growing its offering of consumer Internet services, as well as its enterprise solutions and software, is a key area of focus. Nokia also provides equipment, solutions and services for communications networks through Nokia Siemens Networks.
###