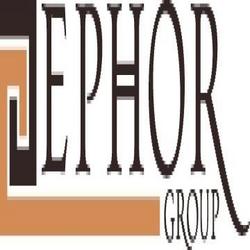 Prosperity has no doubt been suspended for the near future. Change is upon us and those that embrace it and make it an asset can enjoy opportunistic times said Garry Meier.
Houston, TX (PRWEB) October 28, 2009
Today, Ephor Group announced that its founder Garry Meier will be presenting the 'Small Business Playbook for the New Economy' highlighting the current affect of the Stimulus Bill on small business, forecasting the state of the union for small business, and sharing his top ten best practices for small business executives to create wealth and prosper in the new economy.
For the live event Garry Meier will discuss in detail:
1. The Impact of the American Recovery & Investment Act 2009 on Small Business
2. Small Business State of the Union & Future
3. Research Findings from Ephor Group's research division on 'High Performance Workforce Attributes of Small Businesses" (a research survey of small business executives)
4. Required Actions for the Small Business Executive in The New Economy
The presentation is sponsored by the Achilles Group, providers of Strategic HR services (http://www.achillesgroup.com).
"In 2009 and beyond, wealth will be created for 'perform businesses' that are the most productive, cost efficient, promote and excel at change management, and focus on being really good at a few things such as customer satisfaction" remarked Garry Meier.
Garry will also address how-to avoid the most common executive mistakes, Management Scorecard Best Practices, and the need for outside advisory outsourcing support to drive change and long-term results in the new economy.
"Prosperity has no doubt been suspended for the near future. Change is upon us and those that embrace it and make it an asset can enjoy opportunistic times said Garry Meier."
Register for the presentation 'Small Business Playbook for this New Economy' here:
https://www1.gotomeeting.com/register/480020737
About Garry Meier
Garry Meier has over three decades of experience in the BPO, HRO, and human capital technology and service arenas. Mr. Meier is highly recognized as an industry thought-leader in the business and technology services arena as well as the outsourcing sectors. He is a noted speaker on strategic effectiveness, value creation, outsourcing industry trends, performance improvement, and customer satisfaction.
Recently Mr. Meier advised the US Senate, Business Council, on the "economic stimulus legislation" on the many issues affecting small businesses.
Additionally, he is an advisor to private equity and venture firms on their investment strategies and portfolio companies. Garry currently focuses on providing board, institutional investment, and C-level guidance to maximize strategic, operational, and equity effectiveness for technology and service companies.
About Achilles Group
Started in 2002, Achilles Group provides 'Human Resources Capabilities' to clients across 30 states for businesses that desire to increase people productivity & performance; desire to tie the workforce daily activities to financial objectives of the company; and desire a workforce culture that enables the business to achieve its' objectives. In 2007 and 2008, the Houston Business Journal named Achilles Group one of the fastest growing company in Houston, the country's 4th largest city.
Media Contact:
Charles Bedard
281.469.1800
This press release was distributed through PR Web by Human Resources Marketer (HR Marketer: http://www.HRmarketer.com) on behalf of the company
listed above.
###