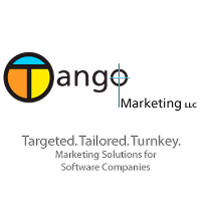 The annual year-end issue of STAR-INFO Newsletter for Sage MAS 90 and MAS 200 proves to be our most popular issue
Edmonds, WA (Vocus) October 28, 2009
Tango Marketing, a Sage Preferred Vendor offering turnkey marketing programs for Sage partners, today announced it will be offering a special eight-page year-end issue of its popular Star-Info Newsletter for Sage MAS 90 and MAS 200 ERP. Sage partners may pre-order now* and save $75, making the final cost only $128 after co-op processing.
"The STAR-INFO Newsletters are always cost-effective," said Bryan Johnson, president of Tango Marketing. "And when factoring in the pre-order discount of $75, the newsletter costs partners only $128 to communicate with as many clients, prospects, and alliance partners as they wish. This makes the newsletters an especially wise marketing decision."
Topics for this edition of the newsletter include: Budgeting Options-built in GL tools, F9, and Active Planner; Creating A New Company In Sage MAS 90; What's New And What's Coming, the year in review; Module Closing Sequence and Detailed Instructions; and Using Applianz and Sage MAS 90.
Tango publishes its STAR-INFO Newsletters for multiple Sage product lines, including Sage MAS 90 and MAS 200 ERP, Sage MAS 500 ERP, Sage Accpac ERP, Sage BusinessWorks Accounting, Sage PFW ERP, Sage Abra HRMS, ACT! by Sage, Sage Nonprofit Solutions, Sage Timberline Office, and Sage Master Builder. The newsletters are available in both email and print versions and are customized for each partner.
"The annual year-end issue of STAR-INFO Newsletter for Sage MAS 90 and MAS 200 proves to be our most popular issue," added Johnson. "Partners see its value as collateral for year-end workshops, as a tool to promote their consulting services, and as a way to demonstrate their commitment to and expertise with the software."
*Discount expires on 11/18/2009
About Tango Marketing, LLC
Tango Marketing specializes in providing targeted marketing programs for Sage Business Partners, software companies, and VAR's. The company's Star-Info Newsletters, STAR-EMAIL, press releases, success stories and Web site development are part of the Sage Preferred Vendor Program making them eligible for generous co-op reimbursement. Currently Tango Marketing publishes STAR-INFO Newsletters for: Sage MAS 90 and Sage MAS 200, Sage MAS 500, Sage Accpac, Sage Master Builder, ACT! by Sage, Sage Abra HRMS, Sage BusinessWorks, Sage Timberline Office, Sage Nonprofit Solutions, and Sage PFW. For further information call (800) 781-1377 or visit http://www.tango-marketing.com.
###