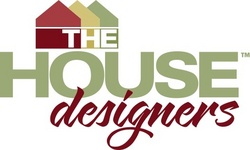 Monroe, CT (PRWEB) October 29, 2009
It's been one year today that The House Designers (THD), the leading online source for residential blueprints and house plans, and ENERGY STAR® partnered together to encourage consumers and builders to build eco-friendly, energy efficient homes. This partnership gives new home builders the tools to implement a green building strategy right from the onset as soon as they break ground on their new home construction instead of waiting until the home has been constructed.
All plans in THD's ENERGY STAR® Approved/Green House Plan collection come pre-approved and include a variety of 'tried-and-true' energy-efficient features to promote healthier living environments while advocating building practices that use energy, water and materials more efficiently.
In today's price-sensitive economy, THD also helps consumers and builders go green by taking advantage of savings and rebates on eco-friendly products offered by residential manufacturers dedicated to promoting sustainable products by using alternative building materials and renewable energy sources. THD recently launched a money savings landing page to make it easy for consumers to find the latest rebates. Broken down by product category and service, you can easily find money saving coupons/rebates for appliances, garage doors, tax credits and much more.
Consumers who are serious about building their dream home or just love staying current about the latest home building trends and products can now visit THD on Facebook. They joined the popular social-networking site to stay in touch with its consumers and keep them updated on the newest and hottest products and trends, particularly when it comes to building green. Consumers can become fans of THD, share their home building experience and post photographs of their new home.
ABOUT THE HOUSEDESIGNERS
The House Designers (http://www.TheHouseDesigners.com ) are the leading residential architects and designers in the U.S. comprising the majority of pre-drawn plans in America. THD has the best selling, most popular house plans in America all under one roof owned and operated directly by the designers. They have clients who have built their home plans in every state in the U.S. and in 56 countries around the globe.
ABOUT ENERGY STAR®
ENERGY STAR was introduced by EPA in 1992 as a voluntary, market-based partnership to reduce green house gas emissions through energy efficiency. Today, the ENERGY STAR® label can be found on more than 50 different kinds of products as well as buildings and new homes. Products that have earned the ENERGY STAR®, prevent green house gas emissions by meeting strict energy-efficiency specifications set by the government. In 2007 alone, Americans, with the help of ENERGY STAR®, saved $16 billion on their energy bills while reducing green house gas emissions equivalent to those from 27 million vehicles.
###