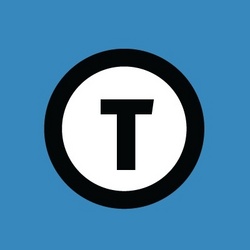 We welcome these outstanding digital marketing pros to Terralever
Tempe, AZ (Vocus) October 29, 2009
Terralever, a leading interactive marketing firm, is pleased to announce the addition of ten individuals to its award-winning team, filling the need for increased talent after the acquisition of a significant international contract.
"We welcome these outstanding digital marketing pros to Terralever," said founder and CEO Chris Johnson. "While most everyone is downsizing, we're investing in the future and further rounding out our team given the continued growing demand for our web development and strategic online marketing capabilities."
Christine Alm joins Terralever as director of operations after spending six years with Gerson Lehrman Group, an international expertise brokerage firm. In her new role, Alm will direct traffic management and internal processes to insure client needs are met.
Joe Johnson, Paul Rahn and Brooke Hendershot join Terralever as project managers where they will oversee the tactical execution of client campaigns over their total lifecycle.
Johnson brings extensive graphic design, art direction and project management experience. Most recently with BuddyTV.com, a social community for entertainment fans, Johnson has also worked for Intava, a retail touch screen software company, where he designed campaigns for Sprint and Cover Girl, among others.
A recent Northern Arizona University MBA graduate, Rahn brings more than five years experience in interactive project management and account management for clients like IBM, Sun Microsystems and Apollo Group.
Most recently with Wunderman, an international marketing firm, Hendershot brings international experience in bilingual campaign development, in addition to project management for Burger King, Applebees and Office Depot.
Tina Kelly and Rachael Pierson join Terralever as account managers where they will foster and maintain client relationships throughout the course of their campaign and oversee all facets of their program at Terralever.
Kelly's experience in account management and success in client strategy and online marketing comes from more than eight years of experience with interactive firms Netconcepts, I-ology and Interactive Sites.
Pierson joins the Terralever team after spending six years with marketing firm Sarkissian Mason where she managed and produced comprehensive marketing strategies for several Fortune 500 clients.
Crystal Kaiser and Niall McSheffrey join Terralever in business development where they will develop and nurture new and existing relationships with Terralever clients.
McSheffrey joins Terralever after more than 25 years experience in business development and project management for a non-profit leadership development organization, digital marketing firm and a Fortune-500 company.
Kaiser comes on board after more than 10 years experience in business development and online marketing and search engine optimization.
Terralever's new office manager, Nicole Foster, brings with her broad experience in advertising and public relations in addition to financial management and business communication.
Even with the recent additions, the company is still looking for more talent. To learn more about the job opportunities available at Terralever visit the Terralever career page.
About Terralever
Terralever is an award-winning interactive marketing agency and technology services firm that delivers online marketing solutions for growing mid-size to Fortune 500 companies. Headquartered in Tempe, Arizona, with offices in Tucson and Los Angeles, the growing firm specializes in online marketing strategy, custom Web site design and development, rich internet applications, search engine optimization and email marketing. For more information, visit http://www.terralever.com.
###