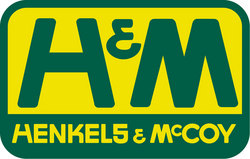 Blue Bell, PA (Vocus) October 30, 2009
Henkels & McCoy, Inc. has been awarded a four-year alliance agreement by American Transmission Company (ATC) for transmission line and substation construction services and maintenance in southern Wisconsin through a competitive bid process. ATC provides electric transmission service to utility companies, cooperatives, and municipalities across Michigan, Wisconsin, Minnesota, and Illinois. In anticipation of new commercial and industrial loads and the transmission lines needed to connect renewable energy sources, ATC is investing in a ten-year program that will support transmission line and substation upgrades. Under the awarded contract, the portion of work to be carried out by Henkels & McCoy is scheduled to last from January 1, 2010 through December 31, 2013.
With a focus on strengthening our position in the power market and securing long-term alliances, Henkels & McCoy values the opportunity to expand our transmission and substation capabilities for a new client with significant transmission assets and plans for future growth. We have the management experience and regional craft labor available to readily support this program through all phases of work, and look forward to building a lasting relationship with ATC.
About Henkels & McCoy, Inc.
Henkels & McCoy, Inc., founded in 1923 and based in Blue Bell, Pennsylvania, is one of the largest privately held construction firms serving the electric, natural gas, and telecommunications industries in the United States. Henkels & McCoy has more than eighty offices strategically located from New England to Hawaii. Further information can be found at http://www.henkels.com.
###