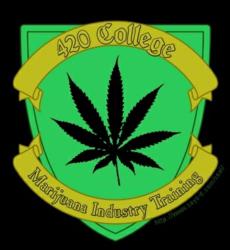 Los Angeles, Ca. (PRWEB) October 31, 2009
When President Barak Obama took office, he made a radical change in the federal government's approach to medical marijuana. Past presidential administrations enforced federal medical marijuana laws even when it conflicted with state laws. In Los Angeles for example, California law legalized Los Angeles medical marijuana dispensaries. However, federal and local authorities still arrested people operating medical marijuana dispensaries within Los Angeles city limits and prosecuted them according to federal law.
420 College's seminar on November 5, 2009 will provide vital information for anyone wishing to learn more about medical marijuana business opportunities in Los Angeles and California wide focusing on the recent Obama administration's decision on MMJ Policy change and the new guidelines released by the Attorney General. Obviously, the law matters a great deal, this should be a good one...brand new policies...brand new industry.... brand new tax dollars.
President Obama marked a sharp turn in medical marijuana laws, stating that he would not enforce federal medical marijuana laws when they conflicted with state laws. As a result, the increased requests for medical marijuana businesses have been historic. States, such as California, which allow medical marijuana dispensaries, have reported an increase in 2009 requests ranging from 50% to 300%! The ability for Los Angeles medical marijuana dispensaries to operate without serious fear of federal interference is a boom for the medical marijuana industry.
Oddly enough, conservatives such as former President George W. Bush promote state rights, yet when states differ from their world view, the federal government had its way with the law. California lost many legal appeals while battling the federal policies, yet with the new administration it seems there is a great possibility for change.
One of the reason the federal government has changed its stance, as outlined by President Obama, is that the resources used to prosecute medical marijuana dispensaries and collectives are costly. At a time when the nation is deep in a major recession, spending billions of dollars to prosecute people who are obeying state laws seems both futile and wasteful.
President Obama is bringing in a new era regarding medical marijuana businesses. As progressive states have been willing to recognize the many benefits of it, the federal government seems to be finally opening up to the idea as well.
420 College works to inform people about the legal landscape surrounding medical marijuana laws, as well as all the potential business opportunities. Millions of people across America are interested in learning about the medical marijuana business and have been flooding the seminars held by 420 College every month. As the current political climate has changed, so have the business opportunities available to individuals, folks have not rushed to California this fast since 1849.
To learn more about 420 College, go to http://www.420college.org today.
###