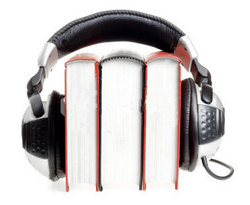 Members may currently choose from a growing library of free audio books, more great resources and other freebies are planned for the near future. - Peter Markovic Publisher of AudioforBooks.com
Cardiff, Australia (PRWEB) November 19, 2009
Members can choose from classic works such as Romeo and Juliet, Pilgrims Progress, and Beowulf. Jane Austen, Mark Twain, Sir Arthur Conan Doyle and Agatha Christie are just a few of the authors represented on the list of free audio books.
Free selections for children are also available. American Indian Folklore and Fairy Tales is one title that will appeal to grade school students, while their younger siblings will enjoy The Real Mother Goose and The Wind in The Willows.
Members of a family can relive tales like Dorothy and the Wizard, and The Secret Garden together, for the benefit of all.
Science fiction fans will want to download The War of the Worlds or The Invisible Man by H.G. Wells.
Adventure lovers may want to hear Treasure Island, White Fang, or Heart of Darkness. Commuters or those who only want to listen for a few minutes at a time will appreciate a collection of short stories by O. Henry.
AudioForBooks.com is a website dedicated to providing the best possible listening experience for its members. Reviews of many titles are available on the website, as well as news and tips from the world of audio books. The site provides RSS feeds, author profiles and lists of best-selling titles.
There are several reasonably priced membership options available that will meet the needs of all. Pete Markovic, the website's founder, remains committed to his vision of providing the very best services to his customers.
###