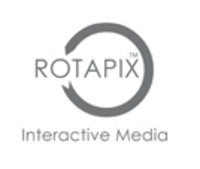 Plymouth, IN (PRWEB) November 16, 2009 –-
Rotapix Interactive Media has been ranked as the Best Mobile Optimisation Firm for November 2009 by topseos.com.au. topseos.com reviews hundreds of applicants in dozens of categories each month to offer a comprehensive list of the best businesses for clients and companies alike.
Rotapix specializes in many facets of search marketing including search engine optimisation, online marketing, video search engine optimisation, mobile search engine optimisation, digital asset optimisation, and mobile web development along with online public relations.
The company is set apart from mobile optimisation industry players by focusing on the useability of websites and ensuring that each mobile website is accessible on any mobile handset.
Rotapix's "leading mobile SEO strategies" include "metatxt file; short keyword research methodologies; device, browser and content standardisation; site transcoding; and user agent detection." The company is constantly updating their methodology to cater to the latest mobile requests. Methodologies are updated based on the most recent handsets and search requests.
"Rotapix has recently partnered up with Gumiyo, a leading global mobile technology company and provider of the Mobile Ready Platform. Rotapix will be providing Mobile SEO strategies to Gumiyo's services that consist of a flexible suite of 'software-as-service' tools that enable nearly any business to launch their mobile presence, publish inventory and listing to mobile phones, and run mobile marketing campaigns," explains CEO Victor Quinteros. topseos.com is proud to call Rotapix the Best Mobile Optimisation Company of November 2009.
Learn more about Rotapix at topseos.com.
Follow us on Twitter: http://www.twitter.com/_topseos_
###