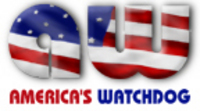 the easiest way to check to see if you have this type of drywall is to go to you attic, & see if Knauf Plasterboard Tianjin is written on the back of the drywall in your attic. The time lines are 2001 to 2008. If you live in a community, that is known to have Knauf Plasterboard Tianjin (Knauf Chinese drywall) please contact our group immediately at 866-714-6466
Washington, DC (PRWEB) November 3, 2009
The Chinese Drywall Complaint Center is saying, "There has been a very significant development in the toxic Chinese drywall disaster, affecting US homeowners in Florida, Louisiana, Mississippi, Alabama, South and North Carolina, Georgia, Texas, Virginia, Nevada, and other states involving Knauf Plasterboard Tianjin (aka Knauf drywall). A federal judge just opened the window today for homeowners who have this type of drywall in their homes, but we only have until December 2nd to get them identified." The group is saying, it is absolutely critical we identify as many homeowners with Knauf Plasterboard Tianjin in their homes as possible, before the deadline." For more information please contact the Chinese Drywall Complaint Center at 866-714-6466, or contact the group via its web site at Http://ChineseDrywallComplaintCenter.Com
Question: What Major Homebuilders Used Knauf Plasterboard Tianjin (Knauf drywall made in China) in their homes?
Answer: The homebuilder Lennar is suing Knauf Plasterboard Tianjin over building defects related to this product according to the Associated Press, and WCI has admitted to using this product in their securities filings. A very large additional number of homebuilders may be involved.The Chinese Drywall Complaint Center is saying,"the easiest way to check to see if you have this type of drywall is to go to you attic, & see if Knauf Plasterboard Tianjin is written on the back of the drywall in your attic. The time lines are 2001 to 2008. If you live in a community, that is known to have Knauf Plasterboard Tianjin (Knauf Chinese drywall) please contact our group immediately at 866-714-6466," or contact the group via their web site at Http://ChineseDrywallComplaintCenter.Com
The Chinese Drywall Complaint Center is requesting that all possible toxic Chinese Drywall Victims share this press release with their friends, and neighbors.
Americas Watchdog, and its Chinese Drywall Complaint Center is not a law firm. If a consumer wants a legal assessment of Judge Fallon's ruling on Knauf Plasterboard Tiengen, they can contact the law firm Parker Waichman Alonso LLP at 1-800-529-4636, or at 239-390-1000.
###