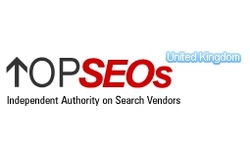 Plymouth, IN (PRWEB) December 4, 2009
uk.topseos.com has compiled the Best Content Creation Services for the month of December 2009. As a website can often be the first impression a business makes, immense thought should be placed into content creation. These companies are the best at what they do according to topseos.com
Without quality content, a website need not exist. The copywriting involved in a site communicates so much about a business and needs to be next to flawless. According to uk.topseos.com, "Good content is one that not only communicates clearly to its target audience but it is also cohesive with the design and technicalities of the website."
The Best Online Content Creation Experts are:
1. Juretic Media Ltd.
2. MediaCo
3. Killer-Content.com
4. Ambergreen
5. epurplemedia ltd
6. Totally Communications
7. White Hat Media
8. Copywriting Devon
9. Freelance Copoy
10. SEO Copywriter
Each company was evaluated using a structured system. uk.topsoes.com focuses on reviewing the business itself, along with its client's experiences. Three clients for each company are asked about the services they were supplied such as if they would change anything about their experience. The content creation agencies are asked about their research concerning keywords and how conversions are being measured from the content generated.
Content creation agencies interested in being considered should apply for ranking at: http://uk.topseos.com/rankings/search-engine-marketing-agencies/apply-for-ranking
Learn more about the Best Copywriting Expert
Follow Us on Twitter: http://www.twitter.com/_topseos_
# # #