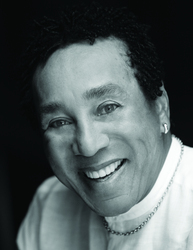 Everytime one of our Energy Saving Smart Suntracking Skylights is installed on a building it represents a significant move toward a greener planet" Randall Letcavage CEO, Ciralight Global
Irvine, CA (PRWEB) November 5, 2009
Smokey Robinson, The King of Motown, GRAMMY© Lifetime Achievement Award Winner, Entrepreneur, and a strong supporter of the Green Movement will attend the Green Build Expo in Phoenix Arizona. Smokey will be attending to promote "Ciralight Smart Suntracking Skylights."
Date: November 12, 2009
Place: Greenbuild International Expo, Phoenix Convention Center
Booth: 4045
Time: 1:30 – 3:30 PM
"Ciralight's Smart Skylights" are a revolutionary energy saving green product that uses GPS suntracking technology to track the sun and uses an array of mirrors to drive sunlight into buildings at such high intensity that the Electric lights can be shut off for up to 10 hours a day.
The product is used in schools, airports, warehouses and by retailers such as Staples, Ikea, Office Depot, Ace Hardware, Whole Foods, Fresh & Easy, Giant Foods and more.
Smokey was so impressed with the Green benefits of the Smart Suntracking Skylights, he launched his own distribution company, Globalight Energy Solutions LLC, which sells these innovative skylights.
Greenbuild is the world's largest conference and expo dedicated to green building. Thousands of building professionals from all over the world come together at Greenbuild for three days of outstanding educational sessions, renowned speakers, green building tours, special seminars, and networking events.
Smart Suntracking Skylights are solar powered and illuminate buildings with a FREE source of energy, the sun. The result is a brighter, cleaner, quieter, and healthier natural light than artificial light, just as nature intended. Unlike passive skylights, Ciralight Smart Skylights have thermal barriers preventing heat gain and thus reducing air-conditioning energy costs.
Randall Letcavage, CEO stated, "Having the support of Smokey Robinson is very meaningful. Imagine the change and the energy saved if every building had Ciralight Smart Suntracking Skylights. Everytime one of our Smart Suntracking Skylights are installed it represents a significant move toward a greener planet."
Smokey will be available on November 12th and 13th for media interviews.
In addition to Smokey Robinson, Football great Anthony Davis will attend Greenbuild Expo to show his support of the Ciralight Smart Skylights, November 11 & 12th 10am –noon and 3pm-5pm as well as reality television star Amanda Corey of Beauty and the Geek will be in the Ciralight Global Booth to promote the Smart Suntracker Skylights.
For media information or to request an interview with Smokey Robinson contact Ken Rose 818-312-6880
###