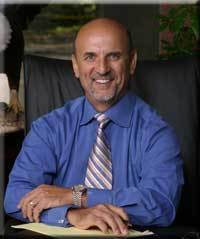 If I had a loved one in need of an aggressive personal injury lawyer, the only lawyer I would send them to is John Bisnar.
Newport Beach, CA (PRWEB) November 16, 2009
A well-known Internet lawyer rating service relied on by thousands across the nation has awarded a "perfect 10" score and "superb" rating to John Bisnar, Newport Beach personal injury lawyer and senior partner of BISNAR | CHASE (http://www.BestAttorney.com). Americans are relying on the Avvo lawyer rating website to find a reliable, reputable lawyer to represent them. Bisnar's superb rating is based on his background, years of experience as a personal injury lawyer, successful track record, impeccable reputation with clients and peers and professional accomplishments. Bisnar has received a perfect rating from Avvo for experience, industry recognition and professional conduct.
Praise From Peers
Bisnar's peers have praised his professionalism and commitment to his clients on Avvo's website. Paul Wallin, an Orange County criminal defense lawyer, says, "John Bisnar is one of the most brilliant personal injury lawyers I have ever met. If I had a loved one in need of an aggressive personal injury lawyer, the only lawyer I would send them to is John Bisnar. He is a straight shooter and when you meet him you understand why he obtains great settlements for his clients."
Bisnar has had a long-standing reputation for the last 31 years as a personal injury attorney who has fought vigorously for the legal rights of consumers who have suffered serious injuries as a result of a car accident, someone else's negligence or a defective product. He has successfully handled 6,000 personal injury cases involving car accidents, truck accidents, motorcycle accidents, pedestrian accidents and numerous injured victims who have been hurt as a result of drunk or negligent drivers. Bisnar has been outspoken about his passion for consumer rights. He has been praised for his tenacity in standing up against large auto makers, corporations and even governmental entities on behalf of his injured clients.
Comprehensive Evaluation in 19 Areas
The Avvo rating system is based on rankings in 19 different legal categories. This includes years in practice, disciplinary history, professional achievements and industry recognition. Avvo periodically collects background data from multiple sources, including state bar associations, court records, lawyer websites and other pertinent information. The rating is calculated using input from hundreds of attorneys, thousands of consumers, and legal experts. Under the scrutiny of this comprehensive rating system, John Bisnar scored at the top in experience, industry recognition and professional conduct.
"John has been an inspiration to the entire legal team at BISNAR | CHASE," noted partner Brian Chase. "He treats every client with the utmost respect and works tirelessly to help them through the often difficult challenges posed by personal injury law. His 'superb' Avvo rating is well deserved."
Law Firm Has 97.8% Success Rate and Charges No Fee Unless They Win
To more effectively serve the special needs of his clients, Bisnar focuses his firm's practice to matters involving serious personal injuries and wrongful death. "We enjoy a 97.8% success rate," notes Bisnar. "And we don't charge a fee until our client has recovered monies. We advance all costs and expenses. And all consultations are free."
A native Southern Californian and U.S. Army veteran, Bisnar founded Bisnar & Associates in 1978. He holds a Degree in Finance/Investments and received his J.D. degree from Pepperdine University School of Law. He won his first Million Dollar case in 1986. In 1996, he was named a "Community Hero" by The United Way, Orange County, California and in that same year was an Olympic Torch carrier. Bisnar acts as the firm's chief negotiator, handling the firm's day-to-day client contact and business decisions. He often shares his skills with other personal injury attorneys as a guest lecturer and workshop facilitator.
Bisnar's book "The Seven Fatal Mistakes That Can Wreck Your California Personal Injury Claim," is an authoritative guide for anyone who has suffered a personal injury in California. This book is a comprehensive handbook that spells out for injured victims the important steps they need to take immediately after they suffer a personal injury. This book is a must-read for anyone who wants to find out the important pitfalls to avoid and the best way to make sure they get fair compensation for their injuries, damages and loss.
About BISNAR | CHASE
BISNAR | CHASE is an Orange County personal injury law firm that represents people who have been very seriously injured or lost a family member due to an accident, defective product or negligence throughout California. The law firm has won a wide variety of challenging personal injury and defective product cases, involving car accidents, on-the-job accidents, dog attacks, dangerous roadway conditions and defective products, such as automobiles. For more information, visit http://www.BestAttorney.com and http://www.CaliforniaInjuryBlog.com.
# # #