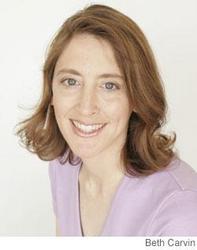 Every part of a company's social media program should be thought out and strategic
Capitola, Calif. (PRWEB) November 12, 2009
In the latest HRmarketer Market Share podcast, Beth N. Carvin discusses the importance of companies gathering actionable data from exit interviews. Carvin is president and chief executive officer of Nobscot Corporation, a global technology firm that focuses on key areas of employee retention and development.
During the interview, Carvin dispels the idea that exit interviews cannot accurately measure the factors of employee turnover.
"Some critics will say that people aren't honest in exit interviews," said Carvin. "However, who has more to lose? A current employee who will continue to work for an organization, or someone who is more than half-way out the door?"
In recent surveys by Nobscot, Carvin found that 53 percent of respondents indicated they would be very likely to be honest in an exit interview. In comparison, only 22 percent of respondents indicated they would be very likely to be honest in an employee survey.
Where employee surveys provide insight into how companies can define an individual's career path, exit interviews can provide companies with insight into organizations issues. The valuable data gathered from exit interviews can enable companies to make organizational changes to improve employee retention.
Carvin has more than 20 years of experience in human resources, staffing and business management and is a nationally recognized expert on employee retention and exit interviews. She has assisted with the exit interviewing strategy for large, multi-national companies in every industry and in more than 20 countries.
During the interview, Carvin also addresses the growing popularity of social media in the workplace. While Carvin encourages social collaboration for employee interaction, she also cautions companies about jumping into social media without a plan.
"Every part of a company's social media program should be thought out and strategic," said Carvin. "Companies should have a structure to social media so that users can reach meaningful outcomes."
Carvin shared her insight during an interview with HRmarketer.com's president, Kevin Grossman. The interview can be heard on HRmarketer's HR Market Share podcast by visiting HRmarketer's blog. You can subscribe to the podcast via iTunes or via Hipcast.
HRmarketer's HR Market Share podcast covers hot topics in the HR space; recent mergers, acquisitions and earnings; recent HR supplier news; what's working in marketing and PR and what's not; interviews with HR suppliers and other marketing, PR or business thought leaders.
About HRmarketer.com
HRmarketer.com is a division of Fisher Vista LLC, a marketing software and services firm focusing exclusively on the human capital industry. Through its marketing and public relations services, the company has worked with nearly 700 human resource and employee benefit service providers, helping them generate publicity, website traffic, sales leads and improved SEO.
This press release was distributed through PR Web by Human Resources Marketer (HR Marketer: http://www.HRmarketer.com) on behalf of the company
listed above.
###