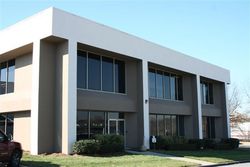 "this transaction is a win for Margolias who gets a high quality tenant in his property, a win for Wamar which gets occupancy of a fantastic and unique piece of real estate and a win for the City of Atlanta which will see new jobs and related trade."
(PRWEB) November 17, 2009
ATLANTALEASING.COM is pleased to announce the recent completion of a lease at 3735 Atlanta Industrial Pkwy in Atlanta, GA. Wamar Technologies, LLC will be relocating its manufacturing facility to the 92,000 square foot warehouse and office building in the Atlanta Industrial Park off of Donald Lee Hollowell Pkwy. Wamar is leasing the space from 3735 AIP, a company controlled by Sol Margolias, and has the option to purchase the building.
Wamar scouted locations throughout Georgia for more than 14 months prior to settling on the Atlanta Industrial Park. Ultimately, the location offered unique advantages including rail access, close proximity to downtown Atlanta and opportunity for expansion on the 7 acre land parcel. David Aynes of Atlanta Leasing & Investment represented 3735 AIP and Sol Margolias while Amer Kasm of Azur Partners, Inc. in Irvine, CA represented Wamar International.
David Aynes, Partner at Atlanta Leasing & Investment, is pleased with the successful outcome, noting that "Wamar brought a great team to this transaction. They are extremely knowledgeable and professional. Their culture of excellence is apparent from the top down and their facility is bound to become a top notch Atlanta employer." Aynes also noted that "this transaction is a win for Margolias who gets a high quality tenant in his property, a win for Wamar which gets occupancy of a fantastic and unique piece of real estate and a win for the City of Atlanta which will see new jobs and related trade."
Atlanta Leasing & Investment is a boutique real estate firm offering equity investment and brokerage services in the metro Atlanta area. Since inception, Atlanta Leasing & Investment has acquired, leased and divested of over $450 Million worth of office, residential, industrial and retail properties. Our analysis will give you clarity in determining which deals to do - our experience will help ensure that you do them well. For more information, please visit atlantaleasing.com.
###