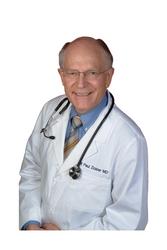 Generic drugs are just as effective as brand name ones, but in some cases, cost just a fraction of the price.
Vancouver, BC (PRWEB) November 19, 2009
A recent publication in the October issue of The Medical Letter may help to eliminate the fear many people have about generic drugs. A systematic review of 47 studies comparing the effectiveness of generic versus brand name drugs in the treatment of cardiovascular disease was conducted. No evidence was found that showed any superiority in the brand name drugs. The publication also reviewed other types of drugs, such as antimicrobials, proton-pump inhibitors, levothyroxine, and antiepileptic drugs. After reviewing all of the data, The Medical Letter concluded: "The continuing claims of pharmaceutical manufacturers and others that generic drugs are inferior to brand name originals still lack convincing documentation."
More than half of all personal bankruptcies that occur in the United States are related to the inability to pay for illness or injury according to the American Human Development Index. Many Americans are looking for the most affordable ways to purchase their prescription medications. After looking at a variety of studies, no evidence was found to suggest the superiority of brand name drugs, even though drug manufacturers say otherwise. Dr. Zickler, co-founder of an online Canadian pharmacy called Doctorsolve.com , says: "Generic drugs are just as effective as brand name ones, but in some cases, cost just a fraction of the price. Many Americans can dramatically cut the costs of their medical bills by purchasing their prescription drugs online."
Thousands of Americans have already discovered online drug stores, which have helped them to significantly reduce medical costs. DoctorSolve, (http://www.doctorsolve.com) a respected online pharmacy that has a flawless safety record, provides excellent customer service and quality prescription medication. DoctorSolve.com, as seen in Money Magazine, has been working to provide consumers with the lowest prices for medications and has filled over one million prescriptions since 1999. In some cases, customers can save up to 70% on prescription medications. Consumers should be looking to take full advantage of these great savings in this economy.
DoctorSolve Healthcare Solutions is a safe and secure way to order your prescription drugs at everyday low-prices. DoctorSolve Healthcare Solutions is Pharmacy Checker approved and is Certified Canadian International Pharmacy (CIPA) approved. Dr.Zickler is the past president of CIPA.
###