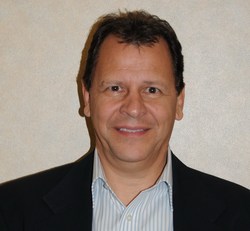 Rob's strategic leadership in the U.S., Europe and the Middle East is going to be a great asset to Ziosoft as we move forward in strengthening our position in the marketplace
Redwood City, CA (PRWEB) November 18, 2009
Ziosoft®, Inc. http://www.ziosoftinc.com -- a leader in advanced visualization and analysis software for medical imaging, today announced that Rob Royea has joined Ziosoft as vice president, sales and marketing, effective November 16.
Most recently, Royea served as vice president of worldwide sales for Eklin Medical Systems. Prior to Eklin, Royea held various leadership positions at AGFA Healthcare, Siemens Medical Solutions and Acuson (prior to its acquisition by Siemens). Royea brings over 25 years of experience in diagnostic imaging, PACS and medical informatics companies, ranging from large, global corporations to early stage start-up firms.
"Rob's strategic leadership in the U.S., Europe and the Middle East is going to be a great asset to Ziosoft as we move forward in strengthening our position in the marketplace," said Kazuhiko Matsumoto, chief executive officer of Ziosoft. His successful track record and extensive experience in managing global sales and marketing organizations brings a critical capability to Ziosoft and will complement our strategic vision for the company."
With highly sophisticated 3D advanced visualization software, Ziosoft offers unlimited diagnostic potential at virtually any location. With over 2,000 systems installed worldwide, the Ziostation thin-client system is revolutionizing the way clinicians access, analyze and share the information required for optimal clinical care. With the Company's end-to-end product integration, every component integrates efficiently, providing industry-leading performance in an economically sensible package. In addition, scalability is central to Ziosoft's product structure. Hospitals are guaranteed long-term investment value with the interoperability of the entire product line while underlying technologies are engineered to scale seamlessly, from one 3D workstation to hundreds.
"The ability to provide clinicians with state-of-the-art visualization tools in support of superior patient care is a very exciting opportunity," said Royea. "Ziosoft not only offers superb visualization technology, but also it does so at a very economical performance-to-value ratio. I look forward to working with the Ziosoft team to provide further innovations leading to greater diagnostic confidence."
About Ziosoft, Inc.
Ziosoft, Inc. is a recognized leader in networked advanced visualization and analysis software to benefit physicians, patients, and healthcare specialists. Founded in 1998, Ziosoft is a leading independent advanced visualization company with over 2,000 installed systems in over 800 sites worldwide. Ziosoft is dedicated to providing intelligent and intuitive clinical tools across the enterprise. Ziosoft is a privately held company with locations in Redwood City, CA, Brussels, Belgium, and Tokyo, Japan. For more information, please visit http://www.ziosoftinc.com.
###