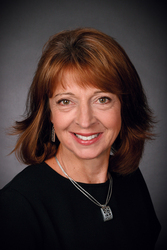 Our industry is currently facing the most important and potentially dramatic legislative and regulatory changes since the Fair Debt Collection Practices Act (FDCPA) was enacted in 1977
Minneapolis (Vocus) November 19, 2009
ACA International, the credit, debt collection and asset purchasing industry's largest trade association, announced today that effective immediately, Rozanne M. Andersen will take over as its Chief Executive Officer.
"Our industry is currently facing the most important and potentially dramatic legislative and regulatory changes since the Fair Debt Collection Practices Act (FDCPA) was enacted in 1977," said Jay E. Gonsalves, ACA International's Immediate Past President and longest-standing member of the association's Executive Committee. "Rozanne Andersen's experience, connections, expertise and leadership in the legislative and government affairs arena is second to none. And we need her, right now, leading the charge on these critical issues like never before."
Andersen replaces Gary Rippentrop, who has served as the association's CEO since 1996.
"Gary had been planning for some time to retire in the summer of 2010," Gonsalves said. "And the ACA International Executive Committee had already selected Rozanne Andersen as his replacement. We felt that because of the critical timing behind some key legislative and regulatory issues currently facing our industry, we needed to move forward with this transition immediately."
For almost 15 years, Andersen has vigorously represented the best interests of ACA International and the industry, Gonsalves said.
"As ACA International's Executive Vice President and General Counsel, Rozanne has developed invaluable relationships with key legislators, regulators, and policy makers," Gonsalves said. "In addition to her 25 years of experience as an attorney and her designation as a Certified Association Executive (CAE), she has earned numerous awards and accolades for her legal work and leadership on the topics that are of critical importance to our industry. Rozanne has also earned the respect and confidence of countless individual ACA members, industry leaders, members of the media and others. We couldn't have a better, more well respected advocate on our side."
Andersen said she is honored to be chosen CEO and stands ready to continue her work on behalf of the membership of ACA International.
"I am truly grateful for this opportunity, ready for the challenges that lay ahead and committed to representing the best interests of our membership in all that I do and say," she said. "I have had the joy of spending the past 15 years of my professional career at this association, and I look forward to many more serving alongside some of the best and brightest members of our industry."
Gonsalves said Rippentrop has agreed to remain on as a Special Executive Consultant through the end of July 2010, providing the same valuable insight and vision he has supplied for nearly 15 years while ensuring a smooth transition in leadership.
"We can say without hesitation that ACA International would not be in its current position as the leading trade association for the credit and collection industry without the tireless efforts and leadership of Gary," Gonsalves said. "Since being named ACA's CEO in July 1996, Gary played a critical role in improving and enhancing the financial position and reputation of ACA International. Without his leadership and talents, especially in the fiscal arena, this association would not have become the thriving entity that it is today, with more than 5,000 members in more than 65 countries throughout the world. We are indebted to Gary for his efforts, and thankful he is willing to stay on as a valued resource as we accelerate this transition process. He has been a tireless advocate for our industry and a great personal friend to many of us."
About ACA International
ACA International, the Association of Credit and Collection Professionals, is the comprehensive, knowledge-based resource for success in the credit and collection industry. Founded in 1939, ACA brings together more than 5,500 members worldwide, including third-party collection agencies, asset buyers, attorneys, creditors and vendor affiliates. The association establishes ethical standards, produces a wide variety of products, services and publications, and articulates the value of the credit and collection industry to businesses, policymakers and consumers.
Media contact: John Nemo, ACA International, (952) 928-8000, ext. 124
###