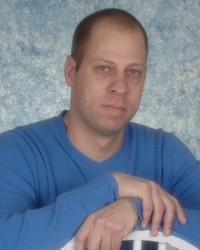 ClearSaleing is proving that true ROI analysis goes far beyond the last click, and takes into account all the touch points along the consumer's purchase path.
Columbus, Ohio (PRWEB) November 23, 2009
ClearSaleing, a technology and thought leader in attribution management, announced today it is sponsoring a December 1st webinar on interactive attribution in which leading attribution authority, Emily Riley, Forrester Research, Inc. Senior Analyst, will be the guest speaker. The webinar follows on the heels of the October 2009 published Forrester report on attribution, authored by Ms. Riley: The Forrester WaveTM: Interactive Attribution, Q4 2009.
Adam Goldberg, ClearSaleing co-founder and Chief Innovation Officer, will join Ms. Riley on the webinar, scheduled for 1 PM EST/10 AM PST, and broadcast in conjunction with Incisive Media, producer of Search Engine Strategies Conference & Expo, and publisher of SearchEngineWatch.com and ClickZ.com. The webcast will be moderated by Mike Grehan, vice president and Global Content Director, Incisive Media.
The webinar is titled: "Interactive Attribution: Last Click Measurement Is Dead. Now What?" Journalists, bloggers, industry tweeters and search marketers are encouraged and invited to attend. Attendees can register at:
http://event.on24.com/r.htm?e=178697&s=1&k=9962C2AE63E95DA0D1E03799B4A7BBD5&partnerref=EMAL
"It's time to bury the last-click approach to analyzing ROI in search marketing," Goldberg said. "ClearSaleing is proving that true ROI analysis goes far beyond the last click, and takes into account all the touch points along the consumer's purchase path."
During the webinar, Ms. Riley will give an overview on the concept of attribution, explain why it is important to understand, and will discuss attribution modeling options, such as technology applications and consulting services, along with marketing activities that can be tracked, such as all ad sources, social media, back office and offline conversions.
"The attribution management webinar will be a great educational resource for all of us either working with, or writing about, best practices in online campaign management and ROI analysis," said Goldberg, who will be presenting case studies on attribution during the webinar.
SES Chicago Search Panel
At the Search Engine Strategies Conference, December 7-11 in Chicago, ClearSaleing's Adam Goldberg will be a speaker in the Analytics, Conversion & Attribution Track panel titled: Why Does Search Get all the Credit? The panel is scheduled for Monday, December 7, from 4:30 to 5:30 PM. Goldberg will demonstrate, showing actual purchase paths from ClearSaleing's application, that conversions often start with a non-search ad and why search is often the 'closer.' He will also examine the influence of branded versus non-branded terms and explain how non-branded terms should be factored in to purchase path and ROI analysis. Mike McDerment, CEO & Co-founder, FreshBooks, is moderating the panel. Other speakers are Bill Hunt, President, Back Azimuth Consulting; Ron Belanger, SES Advisory Board & Vice President of Worldwide Agency Sales, Omniture; Andrew Wheeler, Managing Director, iProspect Chicago, and Kristin Clark, Director, Media and Market Planning, Broadview Security.
About Emily Riley
Emily Riley is a Senior Analyst at Forrester Research, Inc. who serves Interactive Marketing professionals and specializes in advertiser, consumer, and publisher trends and technologies, which include social marketing, online brand and direct response marketing, targeting, measurement and response.
About Adam Goldberg
Adam Goldberg serves as ClearSaleing's Chief Innovation Officer and is one of the interactive advertising industry's leading authorities on attribution management. Prior to ClearSaleing, Goldberg was hired by Google to start their first inside sales team in 2003. While at Google, he helped to build the inside sales team into a $500 million a year organization. He also created Google's proprietary B2B search engine to help his sales team identify prospects and to help Google better understand its customer base.
About ClearSaleing
ClearSaleing has been named "Technology Platform Search Marketers Can't Live Without" at the SES (Search Engine Strategies) Awards. ClearSaleing's advertising portfolio management platform helps marketers identify ways to more effectively and profitably allocate ad spend across a complex mix of online advertising investments.
ClearSaleing is a thought leader in the growing scientific field of attribution management and publishes http://www.AttributionManagement.com that provides a rich repository of ClearSaleing and externally published articles, white papers and other material focused exclusively on attribution management.
ClearSaleing's unique ability to give marketers telescopic insight into their online ad investment is attracting major brand customers such as American Greetings and Nationwide Insurance. The company was founded in 2006 and is headquartered in Columbus, Ohio. For more information, please visit http://www.ClearSaleing.com.
# # #