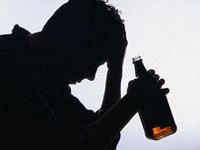 "I heard of a boy of 16 who had to have his bladder removed because of his addiction to ketamine, and two months on he still had not received funding for a place in rehab," he says.
(PRWeb UK) November 25, 2009 –
Figures released today by the Panacea UK group of addiction-support web sites show a disturbing rise in the number of under-16s requiring help with drug or alcohol dependency. During the 10 months from end of January 2009, the organisation received 116 calls about under 16s with addiction issues, compared with just two in the whole of the previous 12 months.
These calls resulted in 19 of the children being found rehab places, including – for the first time in Panacea UK's experience – a client aged 13.
"Addiction is a growing problem, particularly among the young. Our findings show that, while cannabis use has fallen for teens, there is an alarming rise in the abuse of potentially more dangerous substances, such as alcohol, ketamine, crystal meth, cocaine and heroin. The tragedy for these young people and their families is that getting treatment is far from easy, especially if you need to find funding as well. That is why I set up Panacea UK," says company founder Chris Knight, who was inspired by his own battle with alcoholism.
"Through our freephone numbers and web sites, such as RehabClinic.org.uk, we give confidential advice to addicts and their families and practical help in finding treatment. This ranges from matching clients to the most suitable clinic places to guiding them through the complex and time-consuming process of applying for funding. Because I have been through the system myself and know the ropes, I can help people to get the treatment they desperately need but may not be capable of securing themselves."
Mr Knight adds that many of the people he deals with have already tried to get treatment through official channels, such as the NHS, but have had to wait so long they have been forced to give up.
"In Scotland, the Government has made a commitment to ensuring that, by March 2013, 90 per cent of those needing treatment for drug addiction will wait no more than 21 days, with a similar pledge for alcoholism coming into force the next year. I urge Westminster to follow their lead and set similar targets for this underfunded and overlooked sector of public health."
Established three years ago, Panacea UK has a growing reputation for its expertise in the area of addiction. It has contributed to a number of recent radio and television programmes, including ITV's Jeremy Kyle Show spin-off documentaries The Cost of Britain's Cocaine Habit and Teen Addiction. Chris Knight is available to provide expert comment on drug & alcohol addiction, rehab clinics treatment and related issues on request.
Panacea UK and its counsellors provide practical help in dealing with all kinds of addiction through its freephone numbers and web sites, including RehabClinic.org.uk and Serenity.org.uk. The organisation has access to specialist clinics throughout the UK and worldwide.
Contacts:
Chris Knight, Panacea
0845 625 0545
###