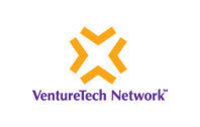 "Northwest Computer Support is a company who can drive a new technology and execute it flawlessly"-Michael O'Neill-Microsoft/Ingram-Micro
Denver, CO (PRWEB) November 30, 2009
Microsoft and Ingram-Micro recently named Northwest Computer Support their Venture Tech Microsoft Partner of the Year for 2009, at their annual awards banquet. Venture Tech is an elite group of Ingram-Micro's top VARS (Value-Added-Resellers). There are currently 300 VARS in the Venture Tech network representing 7 different regional chapters.
Michael O'Neill, Sr. Market Development Manager for Microsoft/Ingram-Micro explained why Northwest Computer Support was chosen for this great honor, "Northwest Computer Support is a company who can drive a new technology and execute it flawlessly." He pointed out specifically Northwest Computer Support's Virtualization technology partnership. He also praised NWCS for "valuing the true sense of partnership, and skillfully bringing new technology to end users".
Co-owner, and COO of Northwest Computer Support, Lesleigh Watson, is very happy to have received the award. She said this about the experience, "We are very excited to receive recognition from Ingram-Micro as their US VTN/VAR Partner of the Year. The Ingram-Micro Venture Tech Network has been invaluable to NWCS over the years. They continue to be our distribution partner of choice and are always exploring new ways to help NWCS grow our business. Microsoft's new technologies, like Hyper-V and Windows 7 help NWCS increase ROI for our customer base, improve their business processes, and achieve their Green IT goals. Both Microsoft and Ingram-Micro are key partners in our efforts to provide outstanding IT services to our customers".
About Northwest Computer Support:
Northwest Computer Support is the premier managed IT services and IT support solutions provider in the Greater Seattle area. They have over thirty years experience providing IT outsourcing, consulting, networking, and security solutions for small to medium size businesses. Their highly trained and certified consultants can put together highly efficient, cost-cutting IT solutions in the broadest range of IT service categories available. They can be found at http://www.nwcsupport.com or 866-575-9512
About Ingram-Micro:
Ingram-Micro is a world leader in IT distribution for 30 years and continues to lead the industry in every measure. They have over 140,000 customers in over 150 countries. Ingram-Micro differentiates itself by being a valuable, strategic partner to vendors. They are a one-stop shop for all reseller technology solutions needs, saving their VARS time and money, and taking the time to understand their vendor's financial and operational methods.
###