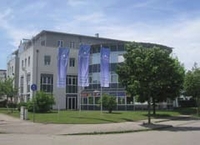 "Carefully, continuously and positively", this is how our General Managers, Hansjörg Frey and Hans Zogalla describe the development of the company. Notably "We fill a niche market as a leading brand and one of the big players in this market."
(PRWEB) November 26, 2009
With more than 20 years in the business, AIM GmbH is a leading European designer and manufacturer of high quality and advanced avionics test & simulation modules, embedded interfaces, databus analyser/ analysis software, data loaders and system solutions for Mil-Std-1553, Stanag3910/EFEX, Arinc429, Afdx/ Arinc664, Gigabit Ethernet, Arinc825 (CAN bus), Panavia Serial Link & Fibre Channel/ARINC818 applications. With a broad customer appeal, AIM's products are used by the worlds leading defence & aerospace companies.
AIM was founded with great vigour on April 1, 1989 by four former engineers from Litef in Freiburg, Germany. Its foundation was driven by the Eurofighter project with all its new technologies. For this project AIM developed and built the first ever Stanag-3910 test equipment worldwide. Within a short period of time, AIM was able to expand the company's manpower and resources. This was followed by a move to a larger facility where AIM GmbH has resided for the last 10 years. Today, 49 employees are engaged within the company.
"Carefully, continuously and positively", this is how our General Managers, Hansjörg Frey and Hans Zogalla describe the development of the company. Notably "We fill a niche market as a leading brand and one of the big players in this market."
The Head office in Freiburg and the Sales office in Munich take care to communicate AIM's expertise and know-how directly to the domestic German speaking end users. The AIM-UK office located in High Wycombe, serves our extensive and long standing customer base in the UK and also supports from here a world-wide customer base bringing together the turnover to more than 11 Million Euros per year. The Western European contribution to the business is about 75%. The large and highly competitive USA/ Canada market is served by our partners AIM USA LLC who not only market and support our products, but more importantly manufacture under license exclusively for the North American market. AIM's qualified and authorised worldwide representatives are heavily engaged to promote AIM's products around the globe.
The 'AIM team' is proud of the highly respected reputation and position in the Mil Std 1553, Stanag 3910, Arinc 429, and Arinc 664 Avionics test market. We will continue to invest our time, energy, competence and enthusiasm in producing cost efficient and innovative products for current and future requirements.
###