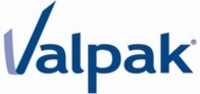 Largo, FL (Vocus) November 26, 2009
Holidays are one of the most expensive times of the year for consumers, but savvy shoppers can take advantage of the coupon trend to get the best deals. Getting help with savings is as easy as looking in your mailbox, going online or this year, by grabbing your phone.
10 ways to save money with Valpak coupons this season
1. Wherever you go, as long as you have a computer or smart phone, you can visit Valpak.com and type in your ZIP code to find deals.
2. You always have your cell phone with you – make sure you download Valpak's free App for iPhoneTM and iPod® touch from the App Store at http://www.itunes.com/appstore/.
3. Time is at a premium during the shopping season, and that means quick serve restaurants work well. You can find coupons for quick serve restaurants, casual dining, family and sit-down dining, pizza, sub shops, and upscale restaurants.
4. Don't forget to use coupons on gifts, too. Valpak offers coupons at book, jewelry, antiques, electronics, wireless communications stores and more.
5. Order a holiday centerpiece from the Martha Stewart for 1-800-Flowers.com collection. Receive 20 percent off her Family Gatherings arrangement by visiting http://www.marthastewart.com/dinnerathome.
6. Use coupons at the party store on table decorations and gift wrapping for Hanukkah and Christmas.
7. You may want our car serviced before taking that trip to your in-laws. Valpak offers savings at auto repair centers, oil and lube shops, tire dealers, muffler and brake shops.
8. The family pet needs to be at his best too. Don't forget to take Buddy to the groomer.
9. You want to look your best at holidays, so treat your bedraggled feet and your busy hands to a Mani Pedi before that big holiday party.
10. Save when you book a well-deserved massage the day after the holiday!
Valpak has offered value to consumers via the Blue Envelope for 41years and on http://www.Valpak.com for 11. Valpak savings are delivered to other popular Web sites including RetailMeNot, Google Maps, MSN Live.com, Yahoo, Webloyalty.com, Kudzu.com, Oodle.com, YellowBot.com, MojoPages.com, RealBird.com, FreeInternet.com, Penny Pincher Gazette.
Please note: Actual offers and discounts found in the Valpak envelope vary by market. Offers stated above may not be found in each envelope but are representative of the types of savings consumers can find in the envelope and e at Valpak.com.
About Valpak®
Valpak, one of the leading direct marketing companies in North America, is owned and operated by Cox Target Media, a subsidiary of Atlanta-based Cox Enterprises, one of the largest media conglomerates in the United States. With nearly 200 franchises throughout the United States and Canada, The Blue Envelope® delivers savings and value to nearly 45 million households each month. Annually, Valpak will distribute some 20 billion offers inserted in more than 513 million envelopes. Valpak also offers digital solutions with http://www.Valpak.com®, an online site for local savings, which has more than 40 million offer views each month. For more information, please contact 1-800-676-6878.
.
###