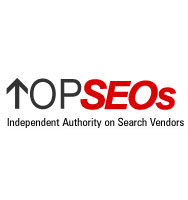 Plymouth, IN (PRWeb UK) December 2, 2009
The Best Pay Per Click Bid Management Software has been ranked for December 2009 by topseos.com. The pay per click bidding process can be a complicated one. How do you know that you getting the best return on your investment? To ensure such results would normally take either outsourcing the work or dedicating someone within your organization to that process. However, with the current economic difficulties, the ability to automate processes and use resources most efficiently is becoming a necessity to survive. Pay per click bid management software allows businesses to automate much of this process, and focus human resources on other areas of need.
With the growing popularity of PPC bid management software, there is more and more software being put on the market. However, not every one of them can deliver the promised results. This is where topseos.com looks to help businesses. After an extensive evaluation process based on information obtained from businesses actually using the software, topseos has released the top pay per click bid management software for December 2009. Questions asked of users include, "How easy to use is the interface?", "How does the software help you to identify effective keywords?", and "Have your click through rates and conversion rates improved through the use of this software?"
The results of the findings show that the top 10 pay per click bid management softwares are:
1. Omniture Search Center
2. Lyris HQ Search Marketing
3. Keyword Max
4. Atlas One point
5. Marin Software
6. Click Equations
7. Coremetrics Search
8. Kenshoo
9. SearchForce
10. Apex Pacific BidMax
topseos.com has been evaluating and ranking internet marketing companies since 2002. Their findings have helped and continue to help businesses make smart decisions when it comes to internet marketing strategy. The topseos.com pathfinder service allows businesses to gain even more insight into the internet marketing industry, and allows topseos to directly match your company to businesses who can meet your needs.
Learn more about the Best PPC Bid Management Software.
Those interested in being considered should apply for ranking at: http://www.topseos.com/rankings/search-engine-marketing-agencies/apply-for-ranking
Follow Us on Twitter: http://www.twitter.com/_topseos_
###