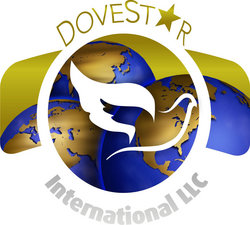 DOVESTAR INTERNATIONAL LLC "Where Great Deals Come True!"
Scottsdale, AZ (PRWEB) December 3, 2009
Things are really booming in the commodities venue. Some of the top movers are: fuels such as jet fuel (JP54), D2 (Diesel Type 2). Also very high in demand is gold bullion (AU) and gold dust as well as sugar, Portland cement, urea, cigarettes, rice, vegetable oils such as (crude sunflower oil, soybean oil, corn oil, palm oil and many more).
"This is a very exciting time for DoveStar International at http://www.DoveStarInternational.com. We have so many great suppliers . All we need now is real buyers to step forward for large quantity deals," says Mark Glucksman, CEO of DoveStar International.
The industry is not for anyone who does not have great longevity. It takes a lot of will, serious network and persistence. In the end it will pay off.
DoveStar International also known as "DoveStar" is the place to contact for large bulk orders of many commodities. We are prepared to bring your business together and make it real!
What sets DoveStar International apart from other Commodity Trading Advisors?
Patience, discipline and actively managing! Everything that is required for a safe and triumphant deal.
Our team is ready to help you with great solutions bringing the best partner for your deal.
DoveStar International LLC more than an Intermediary your better Partnership for Successful business!
Contact us immediately for further information.
Integrity is what makes transactions close!
Mark Glucksman, CEO
1-480-299-3505
Skype: "cacauc.br"
# # #