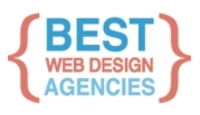 Plymouth, IN (PRWEB) December 9, 2009
BestWebDesignAgencies.com has ranked the Best E-Commerce Design Firms for this month.
"E-commerce has become a large part of the internet and the economy all around the world. Giving the consumers the opportunity to deal business online has helped to dissolve physical borders as well as to help businesses reach out to a wide variety of customers originally inaccessible," explains BestWebDesignAgencies.com. It is important for the consumer to be able to browse the online catalog and make a purchase in the same place.
The Best Ecommerce Design Agencies for this month are:
1. Lounge Lizard- New York
2. Bam Creative- Washington
3. 7strategy- New York
4. Engines of Creation.com- New York
5. Iflexion- Texas
6. Brand Web Designs- United Kingdom
7. Broadway Infotech- Australia
8. Firepages- United Kingdom
9. Creative Ideaz- United Kingdom
10. ECommerce Partners- New York
Each company is put through an evaluation process based on category. E-Commerce sites are judged first on the agency's project analysis process. Next, the level of customer involvement is examined. The third criterion includes evaluating the company's design standards followed by the fourth criterion of looked at the functionality of the created design. The final criterion evaluates the stock quality of the images used on the e-commerce site. After extensive evaluation, the aforementioned companies are those that shined above all others. BestWebDesignAgencies.com is proud to call these the best.
Companies interested in applying should visit http://www.bestwebdesignagencies.com/rankings/web-design-agencies/apply-for-ranking
###