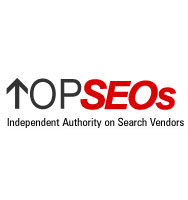 Plymouth IN (PRWEB) December 1, 2009
The independent authority in search, topseos.com, has completed its list of the Top Search Engine Optimization Consultants for December. The companies collected represent the best that search engine optimization, or SEO, has to offer.
SEO is the process of improving rankings for a webpage on major search engines like Yahoo, MSN and Google. Improving search engine rankings is an important aspect of marketing because the web is continuously increasing its presence in business. Research shows that internet surfers rarely get to the second page of a search result making getting number one rankings even more important. topseos.com picked the companies that will help clients in search of no. 1 rankings reach that goal.
The Best Search Engine Optimization Services in December include:
1. Increase Visibility Inc.
2. WebiMax
3. SEOP
4. Intrapromote LLC.
5. ArteWorks SEO
6. eVisibility, Inc.
7. Oneupweb
8. SEO Image Inc.
9. Customer Magnetism
10. ThinkBIGsites
11. WebMetro
12. Weblinx Limited
13. Web.com Search Agency
14. Submit Express
15. WebpageFX
16. Bruce Clay Inc.
17. 1st on the List Promotion Inc.
18. SEO.com
19. High Position Limited
20. Direct Hit Solutions, Inc.
21. SEO Inc
22. Peak Positions, LLC
23. Sems
24. First Page SEO
25. HighPoint Search Marketing
26. Elite SEO Marketing
27. PageTraffic
28. First In Search Inc.
29. iProspect
30. Outrider
Each of the companies included in this prestigious list had to go through an extensive evaluation process that looks into each firm's knowledge of SEO, The rate of return on their client's investment and their dedication to customer satisfaction. To understand these factors better, they interviewed three of their clients and asked questions that include, "What would be 3 things you would change about your experience?", "What type of an ROI were you anticipating, what was achieved and in what time frame?", and "How many of your top industry keywords rank in the top 10?"
Search Engine Optimization Agencies that would like to be considered for the topseos.com lists should Apply for Rankings at: http://www.topseos.com/rankings/search-engine-marketing-agencies/apply-for-ranking
Learn more about the Best Search Engine Optimisation Consultant and its followers.
Follow Us on Twitter: http://www.twitter.com/_topseos_
###