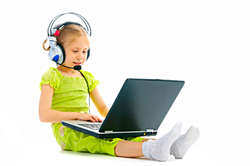 Independent Speech is designed to allow all people, regardless of their geographic location, to receive quality therapy with a trained, skilled professional
Phoenix, AZ (PRWEB) December 2, 2009
Independent Speech, an online-based speech-language therapy practice, announces its launch and the availability of online speech-language therapy for both children and adults. Through Independent Speech, those who experience a speech-language disorder can now receive speech therapy in their own home, without the wait time or inconvenience common with brick and mortar-based therapy programs.
"Independent Speech is designed to allow all people, regardless of their geographic location, to receive quality therapy with a trained, skilled professional," says Stephanie Barry, founder of Independent Speech.
Online speech therapy is a timely and convenient alternative to traditional clinic-based programs. Due to a shortage of speech pathologists in the United States, many people spend months and sometimes years waiting to receive therapy. Coupled with this shortage is the inconvenience of that both adults and children often face with such programs. Adults may need to drive a great distance, take time off of work or take a child out of school to see a speech pathologist. With Independent Speech's online speech therapy , there is no drive to an office, no need to miss work or school, and parents can watch and participate in their child's therapy.
Independent Speech works with a variety of communication disorders, including language, apraxia, articulation, fluency, and voice. Therapy sessions are held in real time video and audio over a secure Internet site. Independent Speech offers activities that are designed by speech pathologists to be engaging and motivating. All the activities are interactive and can be manipulated by both the therapist and student. In addition, Independent Speech provides practice activities that can be completed between therapy sessions, which aids in progress. All Independent Speech therapists are nationally and state certified and each holds a Masters Degree in Speech-Language Pathology.
In addition to its online speech therapy programs, Independent Speech also provides a variety of additional services, including school-based services for school districts looking to fill Speech Pathologist vacancies and corporate services for businesses looking to improve employee communication skills.
For more information about Independent Speech or to learn more information about its speech therapy offerings, visit http://www.independentspeech.com.
Contact:
Stephanie Barry
877-480-7913
# # #