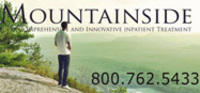 Affordable drug and alcohol rehab programs are in great demand as the American economy endures a prolonged stagnation
New York, NY (PRWEB) December 3, 2009
Mountainside Affordable Addiction Treatment Center sees a huge spike in demand for its services due to the economic crisis. Making this phenomena unique are the underlying economic causes which have altered the way businesses operate and how consumers behave. With the national unemployment rate at 10.2 percent and the continued shedding of jobs the overall unemployment rate is the highest rate since April 1983. In spite of the Federal government's actions to help unemployed workers, namely the extension of unemployment benefits and reduction of COBRA contributions, the health-insurance and unemployment benefits for approximately 50,000 people expire each week.
These growing phenomena combined with a tight labor market have caused a rise in alcoholic drinking and drug use as evidenced by the increase of admissions at hospital detoxes and drug rehab programs in the New York, and New Jersey areas. As the people that are engaged in alcoholic drinking and drug use hit "bottom", many are seeking addiction recovery services without insurance and often little to no resources.
The added stressors that an economic depression brings to individuals and families often result in increased divorce rates, foreclosures, eviction rates, marital problems, drug addiction, alcohol abuse and a host of others issues that often require the help of professionals. In the vacuum of benefits and shortage of affordable self-pay options, one affordable drug rehab program in Connecticut - Mountainside Treatment Center, has seen a growing spike in demand for its services and is helping hundreds of clients this year from all of over the US.
The state unemployment rates for New Jersey and New York have been forecast to stay around 9.2 percent and 8.2 percent respectively throughout 2010. While the overall decline of national non-farm payrolls on a month over month basis has slowed from 219 thousand in September to 190 thousand in October, many economists have noted that these numbers will be more than likely be upwardly revised in the coming months.
Sources - All economic and labor statistics cited - Bureau of Labor Statistics and United States Census
###