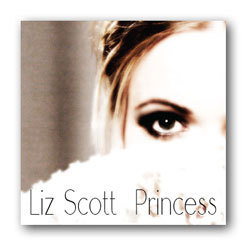 I always heard stories of people being rescued by angels and have had some very personal experiences myself so it was a combination of that where I was able to draw my inspiration for this song
New York, NY (PRWEB) December 2, 2009
Australian born songstress Liz Scott is preparing to take over the US music scene with her new single entitled, 'Angel'. This track brings a light, rhythmic pulse that puts listeners into a trance. Slated for immediate release, Made Records is proud of their new artist's first track for the US market. Liz was fortunate to work with award winning, multi-platinum producer Markus Moser on the track writing the soon to be smash while together in the studio. Liz felt compelled to write a song drawing from experiences and stories told of angels effecting people's lives. "I always heard stories of people being rescued by angels and have had some very personal experiences myself so it was a combination of that where I was able to draw my inspiration for this song", says Liz.
Liz is no stranger to music as she has been singing and performing from a very early age in Sydney, Australia, Guam, New Guinea and the U.K. Playing guitar and piano also helped her to develop skills which would eventually lead her to work with legendary producers and songwriters such as Lamont Dozier and Mark Hudson. Focusing more on her song writing skills, she began to write for local artists and was soon recognized for being one of Australia's hottest and most sought after songwriters. Liz wrote for the double platinum group Bardot, who shot to the top of the charts and history books when they became the first group ever to emerge from the American Idol inspired show Popstars, with a #1 song that Liz wrote called 'Empty Room'. Liz also penned 'One of Us' for Aleesha Rome, which made its way to the top of the Australian charts for seventeen weeks and also was featured on the U.S. hit show, Party of Five. After being personally recommended to Made Records by the head of BMI publishing, Liz signed a multiple album deal with Made and is ready to launch her music in the States. Focusing on her own music career now, Liz is using her writing skills to pen her first solo album.
'Angel' will be the first release from Liz's debut U.S. studio album 'Princess' due out in early 2010 and will be distributed Internationally by digital powerhouse distributor The Orchard. 'Angel' has also been remixed by some of the hottest, Grammy winning DJs around. These remixes will be released in November of 2009 along with the first holiday track Liz has ever written.
The album reflects Liz's unique sound, which is a combination of retro pop mixed with disco, funk, soul and classical elements. Her thoughtful lyrics are very apparent throughout the album with notable songs featuring upbeat tracks, 'White Knight' and 'Feels Like' as well as the heartfelt emotions of 'No Good For Me' and 'Drop by Drop' that she wrote with the songwriting mastermind of Vladimir Matetsky.
Fans can get a sneak preview of Liz's holiday single, 'Merry Christmas', (The Greatest Gift on Earth) offered now for free download on Liz's MySpace and Reverb Nation for a limited time only. This soon to be classic is a lovely melody with traditional cheer for the holiday season.
Liz Scott is busy rehearsing and preparing for her live tour and fans should be on the look out for her debut album 'Princess' dropping in February of 2010.
###