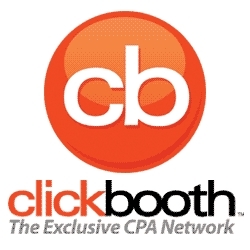 "We are excited to further contribute to the collaborative effort that will increase the success of affiliate marketers worldwide." says Greg Stoltz, Clickbooth's Chief of Technology.
Sarasota, FL (PRWEB) December 1, 2009
The Open Source movement is rapidly changing the pace at which technology progresses, allowing the free-sharing and modification of source code. This has resulted in several powerful marketing tools with enhanced performance, security, and data-tracking features. Clickbooth.com has just released XTracks powered by Tracking202; an Open Source program that provides publishers with detailed statistics regarding their marketing campaigns.
Clickbooth is committed to the public collaboration and increased social good that comes from giving back to the Open Source community. John Lemp, CEO and Founder of Clickbooth.com, explains that XTracks is part of Clickbooth's dedication to increase awareness of the benefits that result from Open Source collaboration, "With the public sharing of knowledge we can all collectively move forward much faster as a society. Clickbooth enthusiastically contributes to and supports many Open Source technologies."
Tracking202 Inc, a PPC Affiliate Marketing Analytics company based in San Francisco, CA, developed the powerful framework that powers Clickbooth's XTracks. T202 was founded by Wes Mahler, a Silicon Valley Internet Entrepreneur and Real Estate Investor. Steven Bredenberg, Clickbooth's Sr. Developer, and the technology team expressed gratitude for the back-end development of Tracking202. "Prior to public beta-release testing, we spent many weeks integrating XTracks into Clickbooth's user-interface to maximize ease of use for our affiliate partners. We appreciate the back-end software development support from Tracking202, which powers our program." explains Bredenberg. Tracking202 and XTracks share the common goal of empowering the online marketing community with powerful Open Source tools, albeit with no formal relationship between the two companies.
"We are excited to further contribute to the collaborative effort that will increase the success of affiliate marketers worldwide." says Greg Stoltz, Clickbooth's Chief of Technology.
In late August 2009, the XTracks project was set into motion after Clickbooth's publishers expressed a growing need for a more extensive feature set. Much like Firefox began as an "experiment" out of the Mozilla project, it was soon apparent that XTracks would become an entirely new and interesting project with long-term potential.
"Though we could have developed our own in-house version from scratch, we decided this would be a great opportunity to contribute to the Open Source community." Stoltz continues.
Clickbooth provides a free hosted version of XTracks, which only requires a simple login. From there, affiliate publishers can begin tracking valuable marketing data (such as top performing keywords and real-time statistics) immediately. Clickbooth states that it will continue to create programs that support its partners' marketing campaigns and ongoing success.
About IntegraClick, Inc.
IntegraClick, Inc. and its core subsidiary, Clickbooth.com, are leading pioneers in the true, performance-based online marketing industry, offering the widest variety of marketing channels, methods and niches. Featuring advanced network technology and extensive industry experience, IntegraClick continues to extend its innovative services throughout the world from its headquarters in Sarasota, Fla., as it has since 2002.
As one of the fastest growing online marketing agencies, with a focus on maximizing the return for both advertisers and publishers, IntegraClick strives to go beyond conventional standards and works diligently to adapt its services to fit each individual's needs. IntegraClick's attention to traffic quality and appreciation of partner relationships distinguishes IntegraClick from its competitors.
About Clickbooth
As the leading company in the industry in terms of customer relations, Clickbooth, The Exclusive CPA Network, provides advanced technologies complete with durable, exclusive channels, firm control on distribution and adherence to quality in terms of both publishers and advertisers. Clickbooth gives advertisers access to thousands of exclusive publishers and an extensive zero-risk environment with maximized ROIs. Additionally, publishers are guaranteed maximum returns and quality performance, as well as the guaranteed highest payouts. With a focus on quality since its beginning, Clickbooth has been providing the advanced CPA (Cost per Acquisition) technology that has been leading the new phase in media buying for more than five years.
###