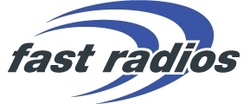 ...it meets the FCC narrow band requirements effective the end of December 2012. That's only three years away...
Naples, FL (PRWEB) December 1, 2009
Fast Radios, a leading provider of two way radios and radio equipment announces the selection of the ICOM Lite series radio as the "Best New Radio Product of 2009."
"The ICOM Lite is durable, easy to use, and compact. What really sets it apart are the Four-Year Warranty on the radio and the Four-Year Guarantee on the battery. If the lithium ion battery that comes with this radio ever fails to hold a charge in the first four years you own the radio Fast Radios will replace it – free. At $329 with that guarantee and warranty the ICOM Lite is absolutely the best value available in a basic commercial two-way radio," said Bill Richards, President of Fast Radios.
Standard features on the ICOM Lite include capacity for 16 channels, automatic scanning with priority scan and low battery alert. The ICOM Lite is built to Military Specification Standard 810F and to IP54 rating for dust protection and water resistance. A voice operated (VOX) headset is optional as well as other audio accessories.
The ICOM Lite transmits at 5 watts (the most allowed) in the VHF version and 4 watts in the UHF version. The radio comes with a 2000 mAh Lithium Ion battery that provides around 15 hours of use between charging and a rapid rate desktop charger that charges the battery in about three hours.
"In choosing the 'Best New Radio Product of the Year' we look for reliability, ease of use and long-term affordability. In these categories the ICOM Lite is a true benchmark product. In addition, the ICOM Lite is programmable to either wide or narrow channel spacing so it meets the FCC narrow band requirements effective the end of December 2012. That's only three years away," continues Richards.
Fast Radios has earned the trust of their business customers by providing true long-term savings in two-way radios for business, industry and educational facilities. Simple, reliable and affordable two-way radio equipment with complete one-on-one customer service is why Fast Radios is a leader in the commercial two way radio business.
Contact: Bill Richards, president
Fast Radios
Call: 800-691-3970
Visit: http://www.fastradios.com
Media Contact:
Fast Radios
BILL RICHARDS
800-691-3970n 1985
###