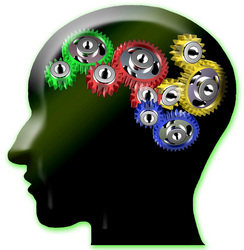 In over thirty-five years I have never come across an AD/HD screening test that is so exciting and best of all it is evidence-based. The utility of the PADDS for pre/post medication testing is also invaluable. Steven Spector, Ph.D.
Okeechobee, FL (PRWEB) December 1, 2009
Review written by: Leesa V. Huang Ph.D. for the Journal of Attention Disorders, Volume 13, No. 3 November 2009. A nice synopsis of this article is available on PubMed Here
Review written by: Steven Spector, Ph.D., Eric A. Youngstrom, Ph.D., Kristin D. Anderson, Psy.D. for The ADHD Report Volume 17 Number 5, October 2009
An Expert Interview with Dr. Thomas Pedigo on Evidence-Based Assessment by Laurie Barclay, MD for MedScape Today from WebMD
An in depth review from Buros Institute of Mental Measurments is scheduled to be released electronically in Test Reviews Online January of 2010 and will be included in theBuros' 18th Mental Measurments Yearbook in Spring 2010.
The Pediatric Attention Disorders Diagnostic Screener, or PADDS, is a powerful new evidence-based Attention Deficit Hyperactivity Disorder (ADHD) assessment software program used for testing attention and executive function disorders in children ages 6 through 12. Consisting of the Computer Administered Diagnostic Interview (CADI), the Swanson, Nolan, and Pelham—IV (SNAP-IV) Parent rating scale and Teacher rating scale, and three computer administered objective measures called the Target Tests of Executive Functioning (TTEF). The actuarial / statistical reporting functions make available an automatically calculated predictive index for scoring and reporting. This method uses Bayesian probability to calculate diagnostic likelihood ratios, which are then graphed on a Nomogram to provide incremental validity when combining results from multiple measures so that each unique data source can be allowed to contribute to (or detract from, as the case may be) the prediction (Cumulative probability) of the diagnosis. The results are also given in a more traditional, normalized, relative Standard score, T-score, Z-Score, and Percentile rank format for comparison to the non-clinical reference group.
We are currently engaging in a nationwide normative effort for our newly developed set of measures of Executive Functioning TTEF-OV. These measures referred to as the Target Tests of Executive Functioning-OV (Older Version) represent the upward extension of the child version of these measures published by TTI. These measures are designed to help gain greater insight for an overall assessment of attention and working memory in Adolescents and Adults. TTI expects to have this research completed and published in the spring of 2010, as well as a completed, release version of the TTEF-OV software, with new Auditory Measures for both versions expected soon after.
PADDS and TTEF-OV are designed for use by Pediatricians, Psychiatrists, Psychologists, and other qualified mental health professionals. They are available directly from Targeted Testing Inc and other major psychological test publishers.
Targeted Testing Inc., founded by Dr. Thomas K. Pedigo Ed.D. and Kenneth L. Pedigo, is currently developing and researching several new lines of computer administered and evidence-based assessments systems to be used in screening psychological disorders. Their primary developmental approach consists of two main areas of focus. The first relates to integrating an updated construct of the disorders and the specific criteria, while the second addresses the question of how to enhance diagnostic accuracy in an efficient manner.
Targeted Testing Inc. is a member of the Association of Test Publishers.
For more information about the PADDS or TTEF-OV, please contact Kenneth Pedigo by calling 1-877-425-1093, or visit our website http://www.targettest.com
###