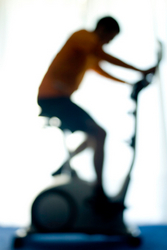 Dazadi's goal is to inspire and equip those with weight loss resolutions for that initial leap off the couch and into an exercise and fitness routine.
Los Angeles, CA (PRWEB) December 1, 2009
Weight loss is one of the top New Year's resolutions year after year and Dazadi.com has expanded their exercise and fitness category for the holiday season to include a wider selection of home gym equipment, workout accessories and exercise media. This enhanced category specifically targets weight loss and fitness goals with an up to date selection, informative product profiles and helpful buying guides.
With extensive updates and additions, Dazadi hopes to introduce an advanced range of cardio workout equipment and improve the online shopping experience. Ideal for beginners and workout gurus alike, the selection of treadmills, elliptical cross trainers, rowing machines and exercise bikes accommodates any specific fitness need or training level. Dazadi understands that lack of time or motivation, personal injury or simple intimidation can get between a modern consumer and an active lifestyle. That's why in-depth product descriptions showcase specialty features such as integrated entertainment options, challenging built-in workout programs or shock absorbent running decks.
Specifically, Dazadi has added equipment by top of the line companies such as Freemotion, Tunturi and Kettler Fitness; machines that offers any user a safe, engaging and thorough workout. These companies combine a supportive, low-impact exercise session with concentrated calorie-burning. For instance, Freemotion features treadmills with "Reflex Cushion Technology" that responds to movement and absorbs impact. Tunturi offers sophisticated workout programs that automatically adjust to the fit the user's goals or current needs. This kind of personalized workout eases users into a regular exercise schedule, so they start and stick with a plan that works.
Dazadi expects a successful holiday season, thanks in large part to this newly expanded exercise and fitness selection. In addition to exceptional cardio workout equipment, Dazadi offers Yoga, Pilates and other strength-training accessories. Popular for their core-strengthening and body-sculpting benefits, Yoga and Pilates products are big sellers year round. Both facilitate the path to wellness via a balance between the mind and body--yoga is even used to reduce stress and regenerate healthy tissue. These disciplines focus on muscle stabilization to improve balance and flexibility for a more holistic approach to health. A wide selection of exercise balls and medicine balls help you build and tone core muscles to improve balance, posture, and overall physical health. They're also a great way to tone and strengthen when you lack the proper space or money for advanced weight machines and bulky free weights. Dazadi also retails informational media such as exercise books, DVD's and more.
Dazadi's goal is to inspire and equip those with weight loss resolutions for that initial leap off the couch and into an exercise and fitness routine. Armed with information, tireless assistance and helpful search tools, Dazadi ensures that you find the best product to help you enjoy life.
A Leader In Customer Service
Dazadi.com aspires to help the consumer make an informed decision for nothing short of total satisfaction. That's why they provide exceptional customer service with live, knowledgeable representatives. On-call and glad to assist, Dazadi's customer service agents research product information, track orders, field inquiries and provide peace of mind. Combine superior service, helpful search tools and detailed product information for a truly rewarding online shopping experience.
About Dazadi.com
Dazadi is a family owned and operated business with the simple, earnest motto "We sell products that help people enjoy life." Established in 2002, Dazadi.com offers quality leisure goods and superior service to a growing community of online consumers. The wide selection of sporting goods, games, exercise equipment and more is handpicked by their merchandising staff to provide exceptional quality and value. In an increasingly dubious online marketplace, Dazadi reliably provides friendly service, product expertise, large selection and exciting products.
###