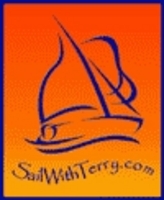 Captain Terry says "What makes this partnership special is the flexibility offered divers and non-divers to enjoy all the other land and water activities - you are not on a dedicated dive vessel."
Lawrenceville, GA (PRWEB) December 21, 2009
If you have ever wanted to take a sailing/diving vacation in the Caribbean aboard your own private sailing vessel, with your own private captain…now is your opportunity. SailWithTerry, LLC, in the British Virgin Islands, has teamed up with UBS Dive Center offering the best of two worlds - the world sailing on the water and the underwater world of diving.
UBS will bring their private dive boat out to rendezvous with 'Mañana Maybe' at various locations around the islands so the divers can enjoy the underwater delights at some of the many dive sites nearby. Captain Terry will work to put together an itinerary that maximizes this special vacation for divers and non-divers.
Visualize the first day of a sailing vacation, sailing into a peaceful cove, dropping anchor, non divers take off in a kayak to snorkel and explore while the divers take off on the UBS private dive boat. After the dive, divers rendezvous with the non-divers and take a walk on a snow-white beach, then that evening go ashore to a small charming beach bar/grill to enjoy a sunset happy hour and dinner. Now a sailing vacation that divers and non-divers can take together and enjoy the best of both worlds.
The BVI is an underwater paradise with over 100 dive/snorkel sites for undersea exploration offering clear, azure waters, abundant sea life, stunning coral gardens, canyons, tunnels, caverns, grottos, and shipwrecks.
About Sail With Terry LLC, owners of the 51' sailboat Mañana Maybe.
At Sail With Terry LLC, we provide CUSTOM sailing vacations in the British Virgin Islands (located 60 miles east of Puerto Rico). The custom itineraries range from high voltage and high activity to relaxing sailing with visits to world class spas. Guest set the pace and chose between a wide offering of water based and land based activities. The typical sailing trip includes sailing, snorkeling, diving, hiking, kayaking, exploring, relaxing and partying.
Contact:
Captain Terry Clark
Owner/Captain
Sail With Terry Limited
Call 1-284-342-6487
About UBS Dive Center
UBS Dive Center has been operating in the British Virgin Islands since 1995 and specializes in private, personalized, full-service dive trips. Their team of experienced and highly-trained PADI instructors has certified over 2500 divers. Between them, they have over 39 years of diving experience in the British Virgin Islands and are intimately acquainted with all the dive sites and their inhabitants.
Contact:
Tony and Kate Brunn
Owner Operators
UBS Dive Center
Road Town Tortola BVI
###