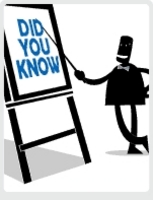 Online tutorials mean anyone can learn more about spread betting
(PRWEB) December 1, 2009
First Financial Ltd is proud to announce that the long awaited new spread betting guide has been launched. In this spread betting manual Andy will teach traders and short-term investors his unique trading techniques and experiences from his wealth of knowledge. He has been trading and investing for over 15 years and is a well respected commentator on financial markets.
The new guide is primarily intended for traders and investors who have an interest in financial spread betting and been have already been exposed to the stock market, either by way of previous shares dealing or through investment equity funds and want to continue improving their trading. It explains the workings, language and jargon surrounding financial spread betting, offering a wealth of real-life case experiences along with plenty of hints and tips to improve one's trading.
The guide includes amongst others:

Useful, Practical Introduction for new spread bettors explaining the Mechanics of Spread Betting.
Terminology Section explains the Jargon surrounding Spreadbets.
Tools, Methods and Techniques to help traders Improve their Trading.
Frequently Asked Questions and Answers on Financial Spread Trading.
Industry Happenings: Comments, News, and Industry Updates.
Diary and Daily Commentaries on an Experienced Spread Better's Trades.
Facility for Researching and Reviewing Spread Betting Providers
The re-launched online manual aims to play a central part in the ongoing and future growth of spread betting i.e. aims to provide a basic step-by-step guide in understanding and trading via spread betting, introduce to traders strategies to improve one's trading as well as keeping them abreast of industry happenings and developments.
'The spread betting guide narrates the ups and downs as a spread better; taking the reader on an exciting trading journey and showing how, with some persistence, he too can potentially make serious money spread betting. Along the road the guide offers an excellent practical introduction for new spreadbetters This guide is an essential read for anyone looking to trade via the medium of spread betting and starters who are looking for some real-life lessons from a successful part-time trader.' - Andy
About Spread Betting: Financial spread bets offer a way of trading on a financial asset, such as a stock price or a commodity, or even a market index, without having to physically own that asset. Spread betting is a margin traded product which means it can be a great way to boost an investor's profits. The way it works is that a spread betting provider will quote a buy and sell price for, say, the FTSE 100 index - with the difference between these prices representing the spread. If an investor believes that the index will rise he can buy at say £10 a point. In such instances if the investor buys this bet and the index does rally his profit would amount to the difference between the closing price and the opening price the investor was initially quoted. On the other hand if the trader wanted to bet that the FTSE market would fall, he would sell (i.e. short) it expecting that the FTSE indexx would drop below the quoted level. However, it must be stressed that spread betting can be dangerous for the unwary. Place a long bet on the FTSE 100 at £100 per point for instance, and the trader could lose thousands of pounds in a very short time period should the FTSE index fall.
Spread Betting Example: For instance, with the euro/£ rate in February at 0.9700 an investor could have opened a short bet at £1 per point if you had a hunch that the euro would likely weaken against the UK sterling. In mid-March the cross-rate was 0.8900 and the trader could have closed your down bet for a gain of £800. (0.9700 - 0.8900 = 800 points x £1).
The author, Andy Richardson, is an award winning journalist and part-time trader having been involved in the City and its Financial Markets for many years.
###