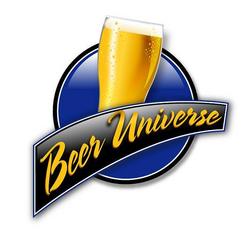 Co-Founder and President Heath Gray said, "We're excited about the early traction we've seen in our fan base...Beer Universe is a fun way for users to enhance and share their personal experiences with beer, and it's only going to get better."
Chicago, IL (PRWEB) December 1, 2009
Beer Universe, Inc. (http://www.beer-universe.com), a leading online community / e-commerce website that revolutionizes the online experience for beer enthusiasts, today announced that it has surpassed 25,000 Facebook fans, making it one of the most popular beer related pages currently available on Facebook.
Commenting on the rapid increase in the site's popularity, Co-Founder and President Heath Gray said, "We're excited about the early traction we've seen in our fan base and are happy to see more and more individuals discovering and then repeatedly returning to Beer Universe to learn more about beers, shop from our online store, and participate in the online community. Beer Universe is a fun way for users to enhance and share their personal experiences with beer, and it's only going to get better."
Beer Universe's Facebook fans are actively engaged through daily updates featuring beer related news and exciting additions to the Beer Universe website such as articles or the recommended Beer of the Week. The updates on Facebook allow fans to easily share this content with their other Facebook friends and connect with new friends through their shared passion for beer.
Separately, Beer Universe has also announced that it has been developing an iPhone application that is expected to launch in early December. The Beer Universe iPhone app will provide users with an enhanced beer drinking experience while on the go, as it will feature the proprietary beer recommendations system currently available to registered users on the site, as well as the ability to rate and review beers as they sample them. Angel Rivera, lead developer for the app said, "We've put a lot of time and effort into making this the best application available for beer lovers and are very excited to see it launch next month."
About Beer Universe, Inc.
Beer Universe is a leading online community / e-commerce website launched in the spring of 2009 with the goal of beer lovers with an enhanced online experience, complete with the most comprehensive beer database on the web, including complete with profiles, user reviews and contact information, as well as access to a Beer of the Week program, and a 'Universal Store' made up of the best beer related products available on the web.
For more information, please visit http://www.beer-universe.com
###