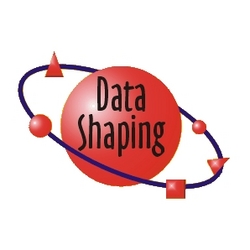 Seattle, WA (PRWEB) December 1, 2009
Created by Dr. Vincent Granville in February 2007, AnalyticBridge quickly became the leading analytic network with 22,000 members across LinkedIn, Twitter, Facebook and the original AnalyticBridge and DataShaping web sites.
On December 1, 2009, AnalyticBridge launched the most comprehensive analytics news feed, featuring thousands of news article pertaining to state-of-the-art developments in the fields of analytics, business intelligence, cloud computing, data mining, web 2.0, social networks, semantic web, biostatistics, econometrics, computational finance, high frequency trading, data warehousing, data analysis, CRM, artificial intelligence, knowledge discovery, knowledge management, pattern recognition, operations research, predictive modeling, forecasting, time series, statistical programming (SAS, Splus, SPSS, Python), customer insights, six sigma, web analytics, text mining, bioinformatics, actuarial science, web mining, decision science, marketing databases, competitive intelligence, machine learning, artificial intelligence, risk management and fraud detection.
Analyticbridge's news can be found on Twitter, LinkedIn, FeedBurner, affiliate publishers, and on various AnalyticBridge groups. Feeds are either customized - focusing on one particular topic such as semantic web, or generic, depending on where they show up. Our news mix recipe is based on news feeds from selected Twitter users, Google news associated with specific keywords, selected blogs and websites, as well as internal content. However, the recipe's ingredients (including Google keywords) and proportions are kept secrets.
AnalyticBridge members publishing an interesting blog entry on our network will also have their blog post featured on all our partner web sites. Also, one of our news feeds focuses exclusively on analytic jobs.
About AnalyticBridge
AnalyticBridge is the leading social network for analytic professionals. Clients include advertisers (SAS, StatSoft, Zementis, Elsevier, Rapid Insight, The Modeling Agency, Smart Data Collective) as well as analytic recruiters, fortune 500 companies and startups interested in the hidden decision tree technology developed in our research lab -- applied to scoring models across multiple verticals.
###