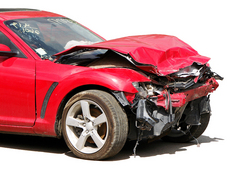 (PRWEB) December 1, 2009
A study by Confused.com has uncovered staggering inconsistencies in the charges car insurance providers impose on drivers wishing to protect their No-Claims Bonus (NCB). Furthermore in some cases drivers may not benefit from the huge discounts often associated with the product.
With 72% of motorists looking for ways to cut the costs of their motor insurance* the question of whether or not to protect the NCB weighs heavily. The maximum NCB is commonly accepted to translate to a discount of 60-75% depending on provider, therefore many buyers of motor insurance chose this option.
However, every insurance provider has a different underwriting procedure when calculating a premium and no insurer simply takes 60% off the final figure. With this in mind, the value of protecting NCB is brought into question, particularly considering that protection doesn't stop insurance providers reassessing a driver's risk in the event of an accident and raising a premium accordingly, regardless of how many years no claims the motorist's record shows.
Furthermore the charges for protecting a NCB vary wildly from provider to provider. Young drivers in particular may value NCB but the study found that these drivers are paying the most for the privilege of protection as some insurance providers choose to cash in on cautious drivers. Whilst some insurance providers will allow drivers to protect their NCB for no additional charge, others will ask for up to 33% of the premium, with the average cost of protection for a 23 year old male standing at 12% (£105) of the premium.
Head of Car Insurance Quotes at Confused.com, Will Thomas comments: "Whilst NCB can be a valuable asset when it comes to keeping car insurance costs down, it needs to be seriously considered if motorists are looking to cut costs. It appears that there is currently no consistency in the motor insurance industry when it comes to putting a price on guaranteeing a clear claims record. It is a mystery as to why some providers offer this extra for free and others want almost a third of the policy price for the privilege.
Whilst there is no consistency or transparency when it comes to justifying these costs, the only way consumers can make sure they are getting the best deal for this protection is to go online and compare car insurance policies side by side."
For further information please contact:
Victoria Leyton, Confused.com: 02920 434 357
Will Thomas, Confused.com: 07875 405566
Notes to editors
*Based on research conducted running a test profile (as detailed below) on 26/10/09.
Notes to editors
About Confused.com:
Confused.com is one of the UK's biggest and most popular price comparison services. Launched in 2002, it generates over one million quotes per month. It has expanded its range of comparison products over the last couple of years to include home insurance, travel insurance, pet insurance, van insurance, motorbike insurance, breakdown cover and energy, as well as financial services products including credit cards, loans, mortgages and life insurance.
Confused.com has a panel of 83 motor insurance providers and could save customers over £205* on their annual car insurance policy.
Confused.com is not a supplier, insurance company or broker. It provides a free, objective and unbiased comparison service. By using cutting-edge technology, it has developed a series of intelligent web-based solutions that evaluate a number of risk factors to help customers with their decision-making, subsequently finding them great deals on a wide-range of insurance products, financial services, utilities and more. Confused.com's service is based on the most up-to-date information provided by UK suppliers and industry regulators.
Confused.com is owned by the Admiral Group plc. Admiral listed on the London Stock Exchange in September 2004. Confused.com is regulated by the FSA.
*12% of customers who received a car insurance quote between 1st January and 30th June 2009 and provided a best alternative price saved over £206.65
###