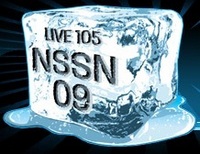 Live105 has put together a phenomenal event and the lineup is extremely popular with the people we want to reach. Reaching out to this audience and introducing them to the free mobile content services at Phoenzoo.com is a win-win scenario
Sunnyvale, CA, and San Francisco, CA (Vocus) December 2, 2009
Phonezoo Communications, Inc. has partnered with the Bay Area's premier radio station, Live105, to promote their upcoming Not So Silent Night 2009 concert. The concert will be held on Friday, December 11, 2009 at the Oracle Arena in Oakland, CA. This event will feature prominent artists like Muse, AFI, Vampire Weekend, Thirty Seconds to Mars, and Metric. Users signing up for a free account at Phonezoo.com will be entered for a chance to win a pair of tickets to the concert. Three randomly selected winners will be announced. One lucky winner each day for three days starting Monday, Nov 30, 2009 will receive a pair of tickets to the sold out show.
With 96% of its 11 million users in the US, Phonezoo continues working to provide exciting online and mobile content to its users. Based in Sunnyvale, CA, Phonezoo.com focuses on making it extremely easy for users to customize their mobile phones with the free ringtones, photos and games that best suit their personality. Phonezoo also makes it easy to keep track of the artists and people that are important to users with feeds on the website, via email, on the mobile (WAP) site and/or by a text message.
"Partnering with Live105 to sponsor the Not So Silent Night Concert is a perfect avenue for us to reach out to the audience that makes music a part of its lifestyle," said Manish Vaidya, Phonezoo's Co-founder and Vice President. "Live105 has put together a phenomenal event and the lineup is extremely popular with the people we want to reach. Reaching out to this audience and introducing them to the free mobile content services at Phoenzoo.com is a win-win scenario", he continued.
About Phonezoo
Phonezoo.com is the leading U.S. site for personalized online and mobile entertainment. By bridging the web and the mobile, Phonezoo has enabled effortless content creation, discovery, download and mobile personalization experience. It has revolutionized the mobile content marketplace by applying the ideas of user-created content and the power of the community.
Since its launch, Phonezoo has become a leading mobile social media and entertainment site in North America with more than eleven million users. Every day, hundreds of thousands of contents are created, discovered, and downloaded by members of the Phonezoo community. Growing entirely virally, Phonezoo has successfully built a profitable, off-portal content model for online and mobile entertainment.
About Live105
LIVE105.com provides users with a unique music format, playing modern alternative rock with an evolving fresh, hip playlist. You'll hear artists like Red Hot Chili Peppers, Green Day, Foo Fighters, The White Stripes, Nirvana, Sublime, Nine Inch Nails and Weezer. Comprised of an audience of bold and progressive consumers, LIVE105.com delivers 90,000+ monthly unique visitors who view over one million pages. LIVE105.com's individualistic users lead an active lifestyle, want to be entertained while challenging the norm, and respond well to new consumer products and services.
###