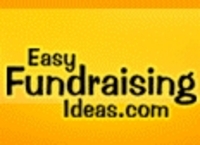 "We have had people asking whether we offered an affiliate program for years," said Howard Gottlieb, owner of Easy Fundraising Ideas. "Our growth has been so strong over the past 5 years and we wanted to make sure we were prepared to service our affiliate
Mansfield, TX (PRWEB) December 1, 2009
Easy Fundraising Ideas, the leading online product fundraising company, launched its brand new affiliate program.
Unlike other affiliate programs, Easy Fundraising Ideas' program provides real time reporting functions. Affiliates can view click thru traffic as it happens. They can also see live reporting of income earning lead generation and revenue sharing shopping cart transactions.
"We have had people asking whether we offered an affiliate program for years," said Howard Gottlieb, owner of Easy Fundraising Ideas. "Our growth has been so strong over the past 5 years and we wanted to make sure we were prepared to service our affiliates' needs. We are very excited about the program we have launched."
The fundraising affiliate program is available to any website that is frequented by schools, students, teachers, sports teams, athletes, church groups or non profits. The websites are compensated when people request free fundraising information from Easy Fundraising Ideas. Additional income can be earned when an affiliate's visitors books a pre sell or brochure type fundraiser such as cookie dough sales or purchases fundraising candy through Easy Fundraising Ideas' secure online store.
"In the past fundraising companies employed outside sales people to call on fundraising groups," said Gottlieb. "That model has been replaced now. We want to introduce people to fundraising through targeted websites that they know and trust."
Gottlieb indicated that Easy Fundraising Ideas has identified thousands of websites that had visitors within its targeted demographic.
For additional information on the news that is the subject of this release, contact Howard Gottlieb or visit http://www.easy-fundraising-ideas.com/affiliate/.
About Easy Fundraising Ideas:
Easy Fundraising Ideas operates the busiest online product fundraising websites. It helps thousands of groups raise millions of dollar every single year.
###