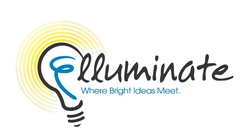 Using Elluminate Live! offers our clients an effective, easy-to use platform to access timely professional development. Experts interact with educators providing them opportunities to learn about and explore new tools, ideologies, and pedagogies.
Pleasanton, CA (PRWEB) December 1, 2009
Elluminate, Inc., the leading provider of web, audio, video, and social networking solutions that support 21st century education and collaboration, today announced the continued success of its Community Partner Program, which provides products and services to a wide variety of organizations, including nonprofits, education consortia, academic institutions, and others, enabling them to leverage limited resources, broaden inclusion, increase accessibility, and provide opportunities for online teaching, learning, and collaboration worldwide.
The Elluminate Community Partner Program works with selected organizations--large and small, for profit and nonprofit--to help them support their mission and realize their goals by providing its live eLearning and web collaboration solution for free or at a substantially reduced cost for research, special projects, one-time events, and long-term initiatives.
Benefits for CPP members include support for organizational mission, value-added resources for constituents, improved communication and increased productivity, reduced travel and teleconferencing costs, increased information exchange and collaboration, and expanded reach to national or international level.
Current CPP members include,
Association for Learning Technologies (ALT), a UK-based professional and scholarly association that brings together those with an interest in the use of learning technology
Center for Interactive Learning and Collaboration (CILC), an organization that supports and advances education through videoconferencing and other collaborative technologies
Edublogs, host of hundreds of thousands of blogs for teachers, students, researchers, professors, librarians, administrators, and others
Intel Schools of Distinction, which honors U.S. schools that demonstrate 21st century teaching and learning environments that promote excellence in math and science
International Society for Telemedicine and Health (ISfTeH), which facilitates dissemination of knowledge and experience and provide access to experts in telemedicine and eHealth worldwide
LINGOs (Learning for Non-Governmental Organizations), a consortium for learning professionals from international humanitarian relief and development organizations
 National Middle School Association, a national education association of over 30,000 members dedicated exclusively to those in the middle level grades

MERLOT, a leading edge, user-centered, searchable collection of peer-reviewed and selected higher education, online learning materials
National Science Teachers Association (NSTA), the largest organization in the world committed to promoting excellence and innovation in science teaching and learning
NO/AIDS Task Force, whose mission is to reduce the spread of HIV infection, provide services, and enlighten the public
iNACOL, an international organization that facilitates collaboration, advocacy, and research to enhance quality K-12 online teaching and learning
Sloan Consortium, a consortium of institutions and organizations committed to high-quality online education
U.S. National Committee for World Food Day, a worldwide event designed to increase awareness, understanding and informed, year-around action to alleviate hunger
WCCA TV13, a public access TV station and community media center in Worcester, Massachusetts.
WCET, a cooperative of institutions and organizations dedicated to advancing access and excellence in higher education through the innovative use of technology
Quotes for Attribution:
"Using Elluminate Live! offers our clients an effective, easy-to use platform to access timely professional development. Experts interact with educators providing them opportunities to learn about and explore new tools, ideologies, and pedagogies."
Tonia Carriger, Director of Professional Development Services
Center for Interactive Learning and Collaboration (CILC)
"At MERLOT, our mission is to put educational innovations into practice for higher education, and our partnership with Elluminate will help us do just that. We are looking forward to using Elluminate to promote our relationship in meetings, seminars, and workshops for all members of the MERLOT community. We plan to begin using the Elluminate-sponsored LearnCentral community with a webinar series featuring our MERLOT International Conference Award recipients."
Dr. Sorel Reisman, Managing Director
MERLOT (Multimedia Educational Resource for Learning and Online Teaching)
"Our Community Partnership with Elluminate enables us to offer our members high-quality, affordable, and convenient webcasts. The Elluminate platform provides tools that promote interaction and collaboration in webcasts of over 100 or committee meetings of 10! We look forward to another successful year of webcast programs to the WCET community."
Mollie McGill, Associate Director,
WCET (Western Cooperative for Educational Telecommunications)
"Along with our focus of providing comprehensive web, audio, video, and social networking solutions for the academic and commercial markets, Elluminate also strives to be a socially responsible company, supporting the causes of a wide variety of professional, industry, and philanthropic organizations. That's what our Community Partner Program is all about--making a difference on a state, national and even an international level."
Maurice Heiblum, President, Elluminate
Supporting Resources:

Relevant Links:

###