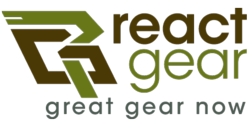 We are excited to partner with BLACKHAWK!, the premier tactical equipment manufacturer, to offer high quality products used by elite soldiers and law enforcement officers
(PRWEB) December 02, 2009
Allentown, Pa. (PRWEB) December 2, 2009 -- ReactGear.com, a new online store offering tactical products in a one-stop-shop for military personnel, law enforcement officers and security-focused civilians, launched its website, http://www.reactgear.com, today. An authorized dealer of BLACKHAWK! products, ReactGear.com carries a complete line of military grade tactical equipment, apparel, shoes, and accessories.
ReactGear.com's fully secure online marketplace offers a wide range of top-of-the-line tactical and law enforcement equipment including holsters, flashlights, tactical vests, packs and bags by BLACKHAWK!, including Hydrastorm, SERPA holsters (recently selected as the official holster of US SOCOM), CQC holsters, HPFU Apparel, and Omega Elite Vests.
"We are excited to partner with BLACKHAWK!, the premier tactical equipment manufacturer, to offer high quality products used by elite soldiers and law enforcement officers," said Blake Harrison, co- founder of ReactGear. "With superior website technology, a logical store layout, and customer service that include a 100% lifetime satisfaction guarantee, we are confident that ReactGear.com will quickly become the leading online resource for tactical equipment."
With an easy-to-shop website, customers can find the gear they need fast. Visitors to ReactGear.com have the opportunity to research and compare products through the site's detailed product descriptions and photographs. User reviews, and real-world advice from the ReactGear Advisory Council, an expert panel from the military and law enforcement community will be phased in over the coming months.
ReactGear.com's focus on superior customer service sets them apart as the only online tactical retailer to provide a 100% lifetime satisfaction guarantee. ReactGear stands behind every item it carries. If a customer is not completely satisfied with a purchase for any reason today, next month, or in 30 years or more, they can return it for all full refund (as long as the item is in the original packaging and condition).
In addition to their online presence, ReactGear.com also provides U.S.-based phone support for all orders and inquiries toll-free at 800-610-2956 from 9:00 a.m. to 5:00 p.m. EST. Customers can also email questions to help (at) reactgear (dot) com and receive a response within 1 business day.
As a special launch promotion, first-time customers to ReactGear.com receive 10% off their purchase by entering the discount code welcome at checkout.
About ReactGear:
Based in Allentown, Pa., ReactGear was founded by father and son, David and Blake Harrison, and born out of a love for the outdoors and a passion for helping people find just what they need. Through its online marketplace http://www.reactgear.com, the company is a leading online retailer of tactical products for military and law enforcement personnel and civilians. The company is proud to serve as an authorized BLACKHAWK! dealer and offers a growing selection of easy-to-shop tactical supplies and a 100% lifetime satisfaction guarantee.
About BLACKHAWK!®:
BLACKHAWK! Products Group™, founded in 1993 by President and CEO Mike Noell, is a leading US manufacturer of tactical, military, shooting sports and law enforcement equipment. BLACKHAWK! is a global manufacturer of tactical gear, body armor, law enforcement duty gear, holsters, hydration systems, protective gloves and gear, apparel and footwear, knives, illumination tools, breaching tools, hunting gear, and recoil reducing stocks. BLACKHAWK! headquarters is in Norfolk, Virginia, with US manufacturing facilities in North Carolina, Montana, and Idaho. For more information on BLACKHAWK! and BLACKHAWK! products, log on to http://www.BLACKHAWK.com or call 800-694-5263.
###