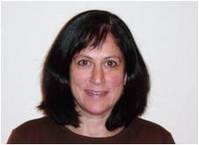 Since my time at Mercado, I've watched the search industry shift from server-based software to the Software-as-a-Service model, and I've also seen how robust these search solutions have become, with the adoption of functions such as support of product images and merchandising
Cupertino, CA (PRWEB) December 2, 2009
SLI Systems, provider of on-demand, intelligent search services for Internet and e-commerce sites, announced today that Sylvia Romero, a veteran sales and business development executive with more than 20 years of experience in the software and technology industry, has joined as vice president of sales. In addition, Ed Hoffman, SLI's vice president of field operations, has been named vice president of global business and corporate development.
Romero is responsible for SLI Systems' U.S. sales operations and customer success management teams, and will spearhead efforts to grow SLI's market penetration among U.S.-based online retailers. Before joining SLI, Romero held senior and executive-level sales positions at several leading technology companies, including IBM, Informix, Mercado, Confirmit, and MarketTools. During her career, Romero has been chiefly responsible for driving business strategy and sales, and strengthening customer satisfaction.
"Since my time at Mercado, I've watched the search industry shift from server-based software to the Software-as-a-Service model, and I've also seen how robust these search solutions have become, with the adoption of functions such as support of product images and merchandising," Romero said. "I'm looking forward to highlighting the value of SLI's own hosted solution for our markets."
In his new role as vice president of global business and corporate development, Hoffman will oversee partnerships, international sales and corporate development, and mergers and acquisitions. The position is a new one for SLI Systems, and is an expansion of the company's management team. Before joining SLI in 2004, Hoffman was senior director for Infoseek's software unit Ultraseek, which eventually was acquired by Inktomi, then Verity, then Autonomy. In his various positions, Hoffman helped grow revenues to $25 million annually.
"With our track record of constant product innovation and excellent customer service, we are positioned for even greater growth in the next year," Hoffman said.
"Bringing in Sylvia to oversee our sales team, and focusing Ed's responsibilities on new markets and business development, position us well for strong growth," said Shaun Ryan, CEO of SLI Systems. "We expect our strengthened management team to bring our market-leading search solutions before an even wider audience of potential customers and partners, including publishing and travel/hospitality companies, as well as a broader swath of the e-commerce industry."
About SLI Systems
SLI Systems is the developer of learning-based search and navigation technology for corporate Internet sites, e-commerce destinations and consumer Internet portals that Searches, Learns and Improves the user experience. SLI Systems' hosted site search and user-generated SEO solutions empower businesses to enhance customer satisfaction while increasing sales, reducing costs and yielding valuable customer information. Unlike traditional search software, SLI Systems' patented technology continuously "learns" from the behavior of visitors over time to deliver more relevant results. SLI Systems is a privately held company, with offices in Silicon Valley, London, and Christchurch, New Zealand. For more information, visit http://www.sli-systems.com, or see the company's blog at http://blog.sli-systems.com/.
###