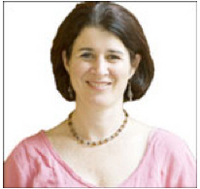 Our hope is that through providing relevant information and frank opinions, we can act as a community - that type of support is crucial for men and women facing fertility challenges.
Norwalk, CT (PRWEB) December 1, 2009
Reproductive Medicine Associates of Connecticut (RMACT) has launched a blog as an extension of the fertility practice's website (http://www.PathtoFertility.com). The RMACT Blog, called the Path to Fertility, fulfills the intellectual and emotional needs of patients by educating readers about their fertilty and fertilty treatments and addressing the emotional rollercoaster of infertility.
Unlike many other fertility resources, the Path to Fertility will be written by a rotation of staff members, each with their own professional perspective and personal experiences. The blog, which will have fresh content five days a week, will have input from the practice's team, which includes reproductive endocrinologists, nurses, acupuncturists, embryologists and yoga instructors. The lead writer will be Lisa Rosenthal, practice support liaison of RMACT, who has over twenty-five years of experience in the fertility field, including her work with RESOLVE: The National Infertility Association and The American Fertility Association.
"Working with RMACT gives me an opportunity to educate patients and other readers about infertility and the impact of responsible fertility treatment," says Rosenthal. "Our hope is that through providing relevant information and frank opinions, we can act as a community - that type of support is crucial for men and women facing fertility challenges."
Path to Fertility's first blog is an honest look at Thanksgiving - its cherished pleasures and why some people find it difficult to feel thankful during the holiday season. Subsequent entries will focus on fertility education by clarifying fertility misconceptions, and the RMACT staff will give their opinions on current fertility topics seen in the media. Additionally, readers will be invited to post their opinions and experiences.
"Patients, especially new patients, are often consumed by a need to learn about infertility and try to get a handle on their unique medical situation and treatment plan," said Dr. Mark Leondires, medical director of RMACT. "We strive to help provide education in our offices, and through the blog we are extending this fertility education to give our patients all of the support they need. Like our approach to treatment, the blog provides comprehensive information from our multidisciplinary staff."
Fertility challenges commonly remain hidden until a couple struggles to get pregnant. This revelation takes many couples by surprise, leaving them feeling isolated, frustrated and misinformed or under-informed about their fertility. Complicating this situation is the common reluctance to speak with friends and family about their situation; this leaves patients longing for support. Path to Fertility gives these patients a place to hear from others in similar situations, as well as to find much-needed information.
"We want people to know that they are not alone, that they do not need to go through the journey alone, and that we are here. Our blog is a way to offer them company, support and understanding," Rosenthal adds.
About RMACT
Reproductive Medicine Associates of Connecticut (RMACT) fertility clinic specializes in the treatment of infertility. With Connecticut fertility clinic and egg donation offices in Norwalk, Danbury and Greenwich, and an affiliate New York fertility clinic in Rye, NY, our team of Board-Certified Reproductive Endocrinologists offer a wide range of infertility treatments from basic fertility services including ovulation induction and intrauterine insemination (IUI) to the most advanced assisted reproductive technologies including In-Vitro Fertilization (IVF), Egg Donation and Preimplantation Genetic Diagnosis (PGD). The RMACT team of fertility doctors includes, Dr. Mark P. Leondires, Dr. Spencer S. Richlin, Dr. Joshua M. Hurwitz, and Dr. Cynthia M. Murdock. All physicians are members of the American Society for Reproductive Medicine (ASRM), the Society for Assisted Reproductive Technology (SART) and the Fairfield County and Connecticut Medical Societies. RMACT's IVF laboratory is accredited by the College of American Pathologists (CAP), and CLIA; other accreditations include the Accreditation Association for Ambulatory Health Care (AAAHC) and the American Institute for Ultrasound in Medicine (AIUM). RMACT offers individualized infertility treatment plans in a patient-focused and supportive environment. Support services, such as, infertility treatment financing, psychological counseling, acupuncture and yoga are also available. For more information visit, http://www.RMACT.com.
###