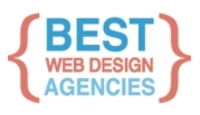 Plymouth, IN (PRWEB) December 10, 2009
The Best Interactive Design Firms have been ranked for the month of December by BestWebDesignAgencies.com.
"Design firms that work with interactive design are constantly creating new ways to work with a website and to involve the user in the operations of a website. Whether it's a content management system, an application created for the web, or an integrated game created for a website, there are a lot of ways to involve a community into the website," explains BestWebDesignAgencies.com.
The Top Interactive Design Agencies for this month are:
1. Agency.com- Illinois
2. End Communications- Illinois
3. Razorfish- Washington
4. Second Story- Oregon
5. The Berndt Group- Maryland
6. Breworks Design & Communications- Singapore
7. Designsensory- Tennessee
8. iWeb- United Kingdom
9. Ideaz Inc.- India
10. Site Wizard- United Kingdom
Interactive design agencies are placed through an evaluation process. The first evaluation criterion focuses on the "firm's ability to analyze the project and come up with a solution for how to create an interactive element for a website." Second, the companies are judged based on their customer service abilities. The third criterion includes reviewing the companies bug testing and service testing, followed by evaluating the design standards. Finally, the functionality of the finished product is evaluated. The preceding companies exceed expectations based on these criteria. BestWebDesignAgencies.com is proud to call these the best in Interactive Design.
Companies interested in being considered should apply for ranking at: http://www.bestwebdesignagencies.com/rankings/web-design-agencies/apply-for-ranking
Follow us on Twitter: http://www.twitter.com/bestwebagencies
###